Skip to content
Skip to navigation
We are pleased to welcome you to the Castelli eSports hub. Indoor cycling options are constantly evolving and Castelli appreciates the benefits and conveniences it affords. Discover how Castelli is embracing this new world of cycling eSports with a variety of events, a growing community plus a range of indoor-specific gear.

Whether you're tearing up a race, sweating out intervals, or cruising with the bunch, indoor comfort is a must. Castelli's Insider clothing and accessory line for men and women emphasizes comfort with effective moisture management.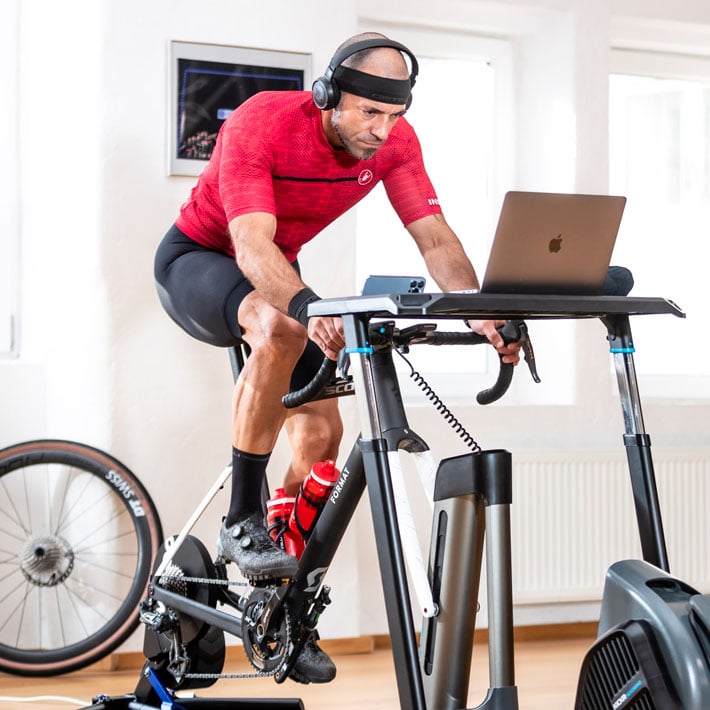 STRAVA CHALLENGES
We have always thought about involving our Strava followers more in our activities and making them feel more and more an important part of Castelli world. So, we sometimes challenge them to ride for a certain number of minutes within a certain period of time, giving away a product, a discount voucher or another similar award. These are our Strava Challenges!

In the past, we organized these challenges to pay homage to the five classic road cycling Monuments:
- The Paris-Roubaix Challenge (October 19th - November 1st 2020)
- The Flanders Challenge (March 29th - April 11th 2021)
- The Milano-Sanremo Challenge (March 14th - March 20th 2022)
- The Il Lombardia Challenge (October 3rd - October 16th 2022)
- The Ardennes Challenge (April 10th - April 23rd 2023)

The next challenge will come soon... don't miss it!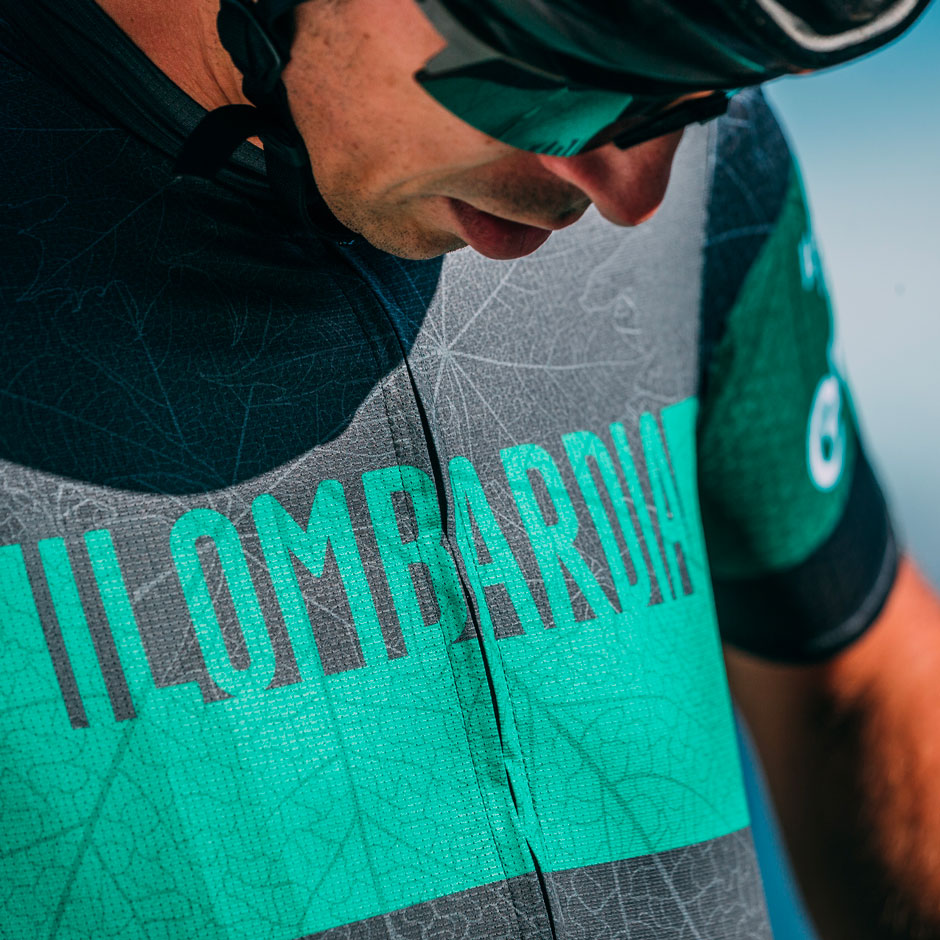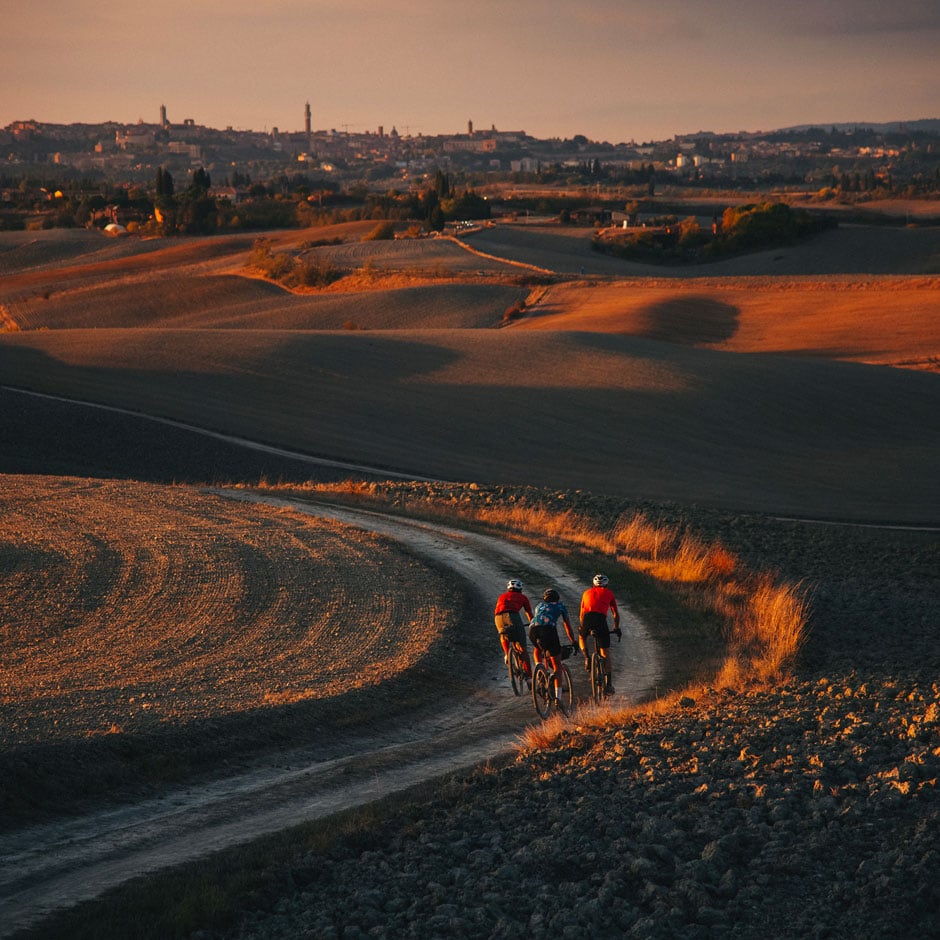 STRAVA CLUB
Join our Strava club so you don't miss any of our events! Our club is our big family. We welcome all types of athletes, from the professional Grand Tour winner to the local sporting cyclist.

What are you waiting for?
GETTING STARTED ON ZWIFT
The world of indoor cycling may seem daunting if you're just getting started: which type of trainer should I buy? What accessories do I need? How do I use Zwift? Feeling overwhelmed? Check out this handy 'getting started' guide.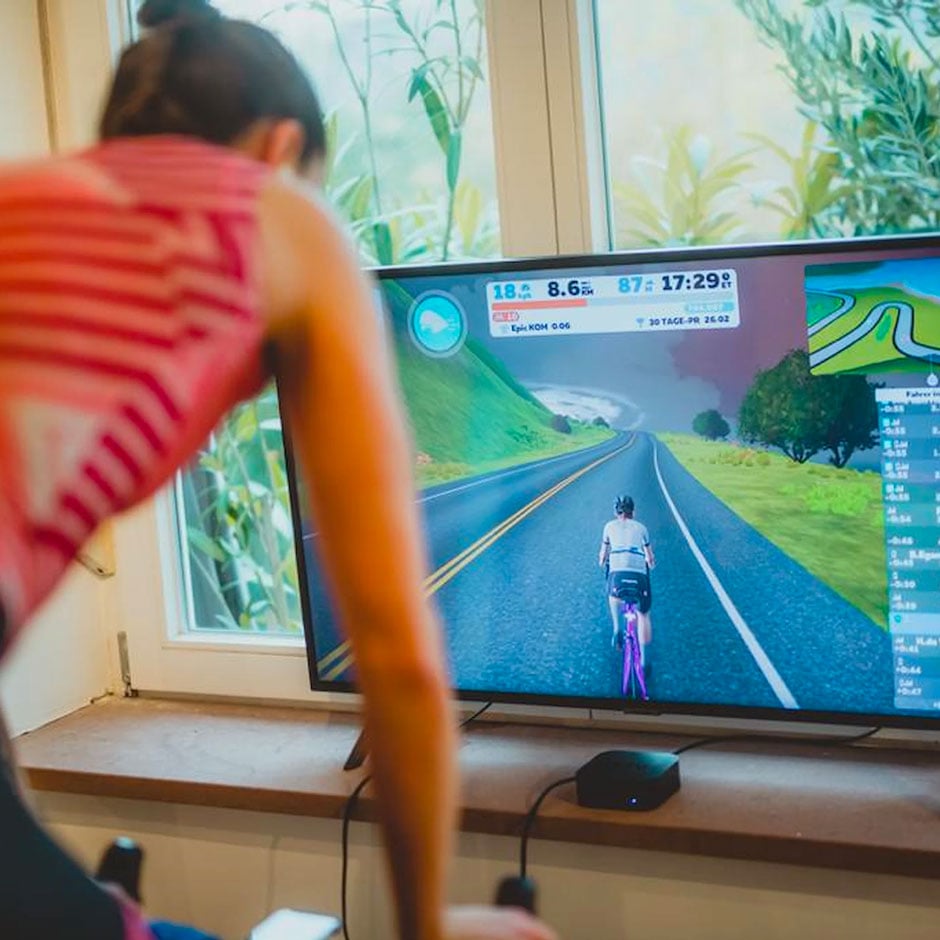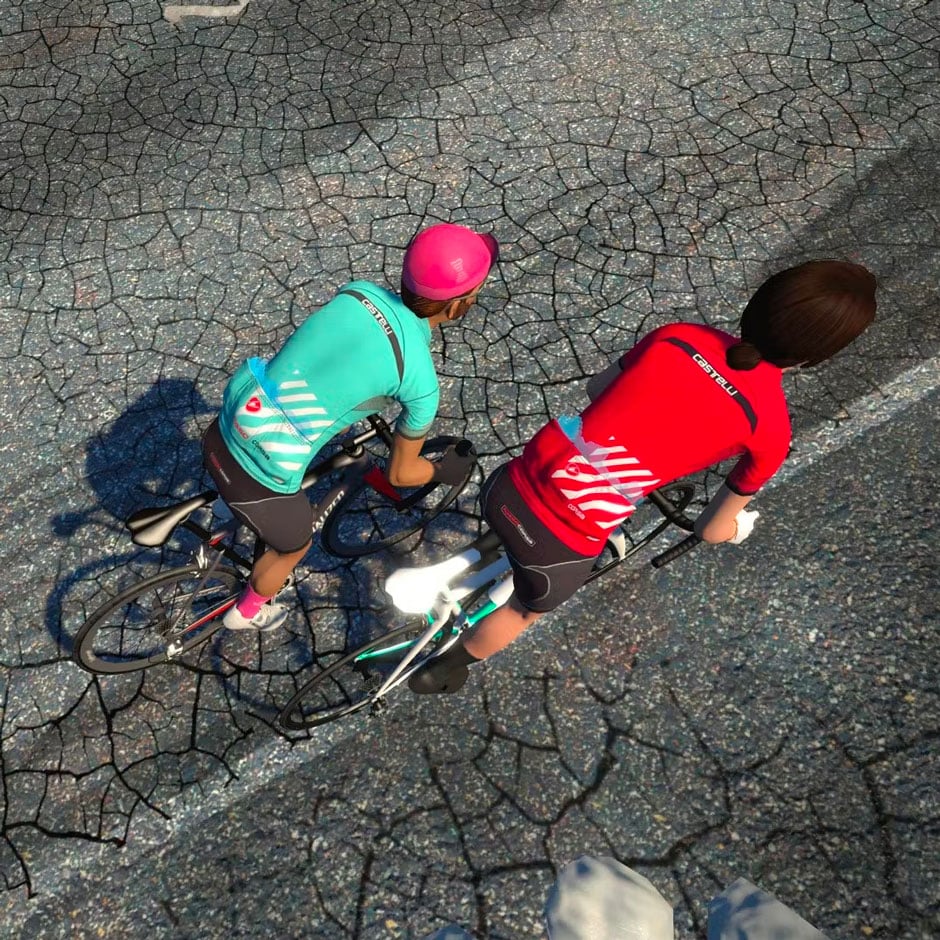 ZWIFT RIDE SCHEDULE
Whether you're looking for social group rides, Gran Fondo workouts, or weekend endurance rides, we've got you covered. Check out the Castelli Zwift ride schedule below:

Monday 1845 CET - Squadra Castelli (Workout)
Tuesday 1925 CET - Roll with Castelli (Social)
Wednesday 1845 CET - Squadra Castelli (Workout)
Thursday 1200 CET - Roll with Castelli (Social)
Thursday 1845 CET - Castelli Donne (Ladies Social)
Friday PM - Castelli Competizione (Race Series) - early 2023
Saturday AM - Castelli Unlimited (Endurance) - early 2023
ZWIFT WORKOUT SERIES
Squadra Castelli focuses on fitness for Gran Fondo style events with the aim of helping you reach your 2023 goals. There are two training sessions per week, each lasting roughly 45-60 minutes, with a supportive, motivating leader crew to push you.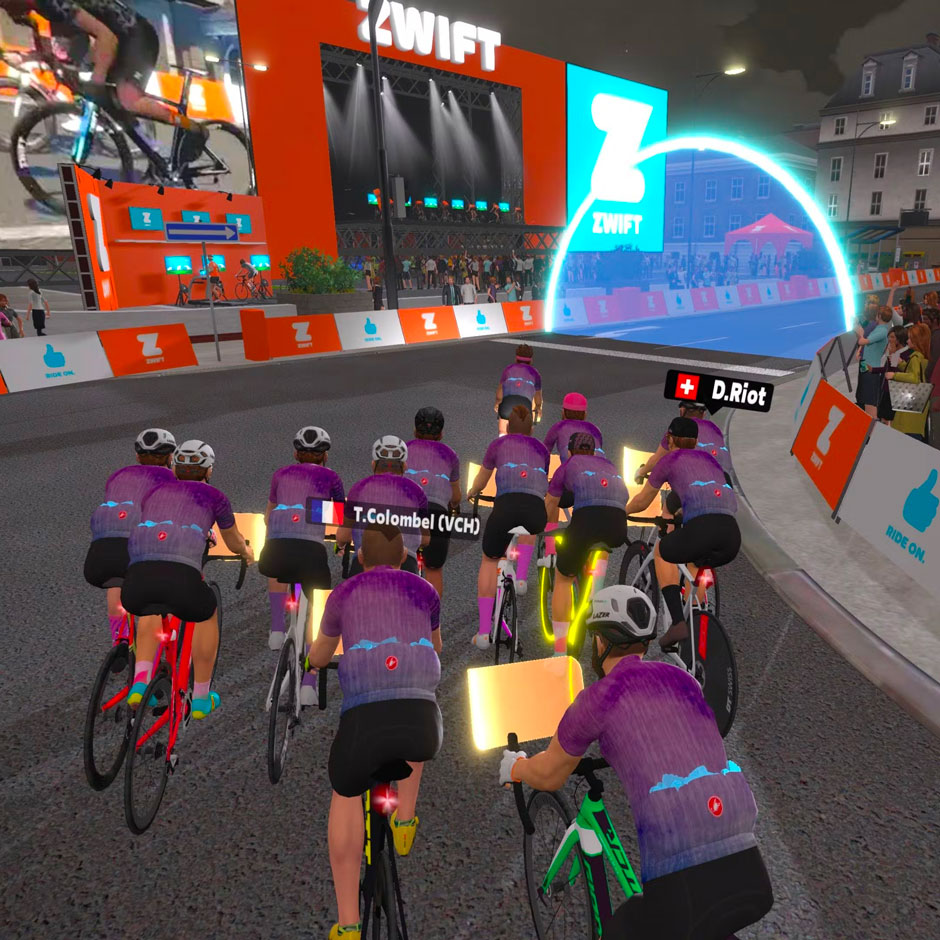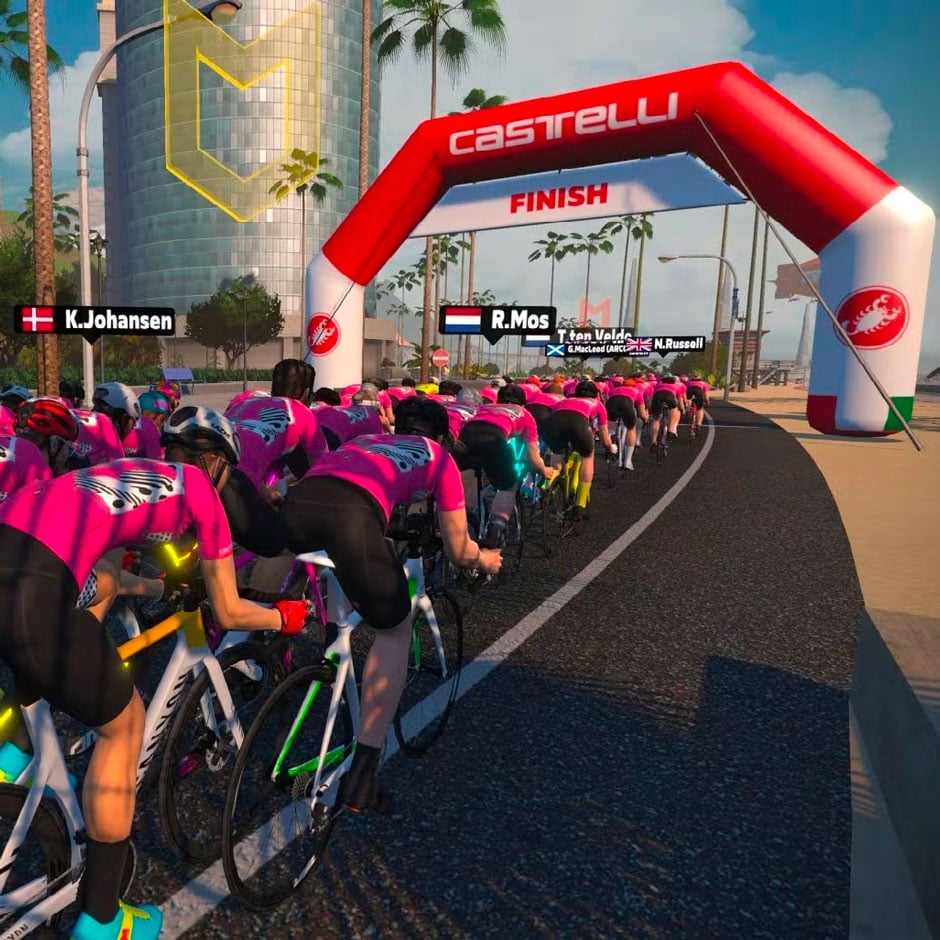 ZWIFT PINK JERSEY
As in real life, Castelli has the gear to keep you looking sharp. Early in 2022, Castelli created the Pinkwave Jersey, an exclusive jersey for Zwift which is unlockable on any of our rides. In response to popular demand, this jersey has also been made available in a real-life version. Does art imitate life, or does life imitate art?
GUEST LEADERS
As already mentioned, Castelli's rides are organized so that a leader, setting a pace, guides the group to the finish line, similar to what happens in real life.

In this regard, the collaboration with professional athletes has allowed us to have some of them as guest leaders in some of our rides. We are very honored by this.

Among the most prominent names are multiple European champion triathlete Laura Philipp, e-sports world champion Jason Osborne and two-time Ironman world champion Patrick Lange.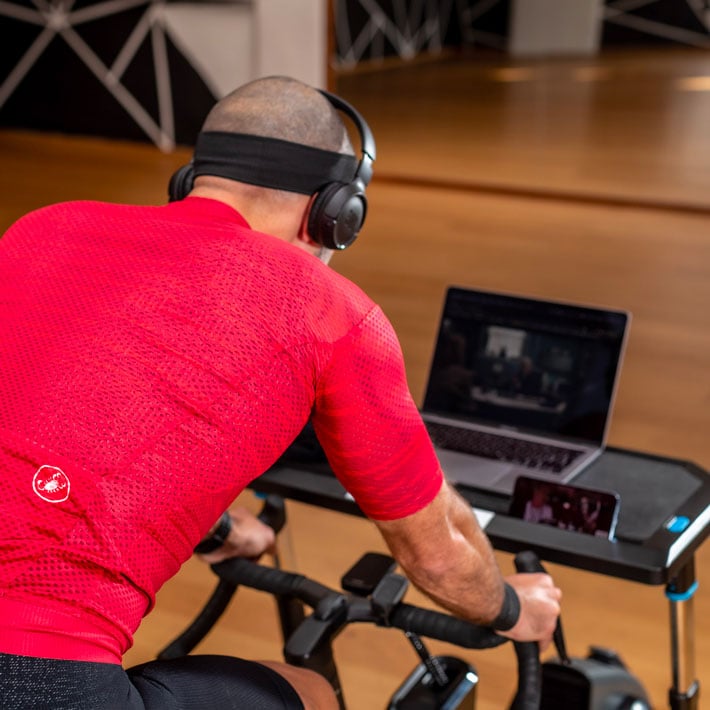 We are testing the new Wahoo X platform for your indoor workouts and soon we could organize rides through this platform.

With the infinity of routes it offers and the possibility to put yourself against other cyclists around the world in live RGT races and events, rest assured that you will never get bored.
The Squadra Castelli also created for you a Spotify playlist, for use during Castelli Zwift rides or anytime you need motivation!