Skip to content
Skip to navigation
This is the original jacket/jersey that started an entire new product class: the Gabba. It's a water-resistant short-sleeve jacket that's equally ideal for dry conditions. Made to be worn with our Nano Flex arm warmers, it allows you to keep your core warm without overheating.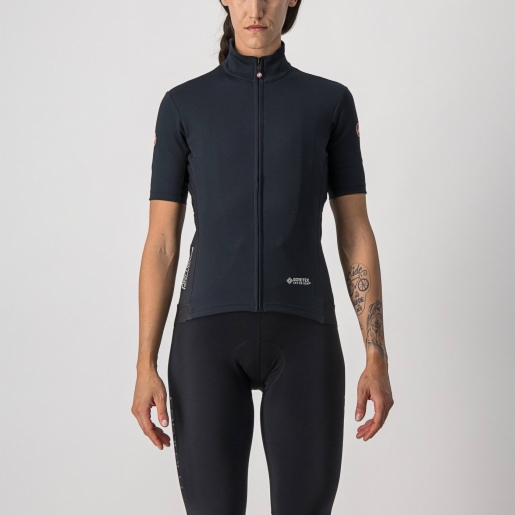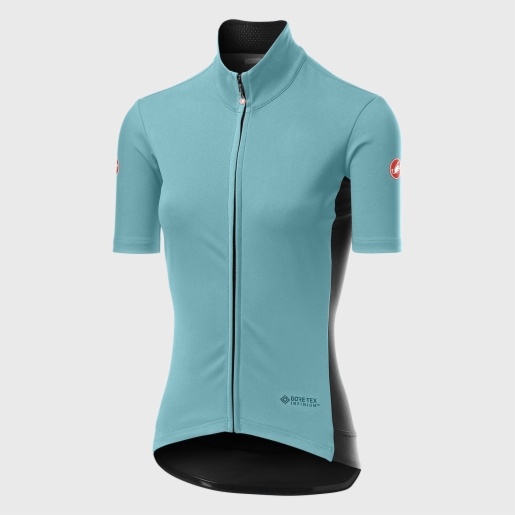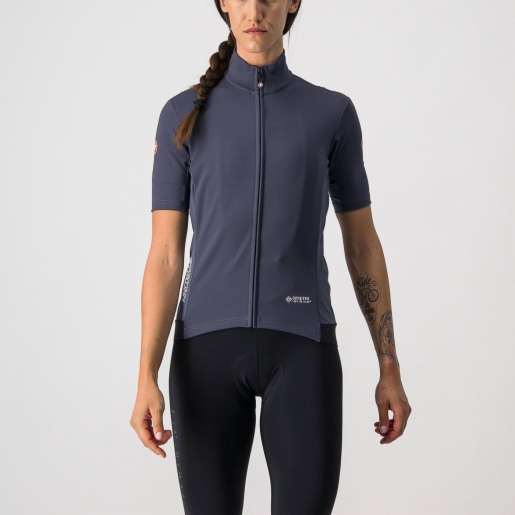 25% OFF
With just a base layer it's a wind-protection jersey for mild conditions. Alternatively, use it like a vest over a jersey with added protection over your shoulders. Lightweight, breathable front wind protection with allover water repellency.
PERFETTO RoS W LONG SLEEVE
The long-sleeve Gabba is one of our most versatile pieces. 100% wind protection with GORE-TEX INFINIUM™ WINDSTOPPER® water protection and best-in-class breathability. With a light base layer it's good for mild temperatures, or with a thermal layer you can ride it below freezing. If you have just one jacket in your cycling wardrobe, this should be it.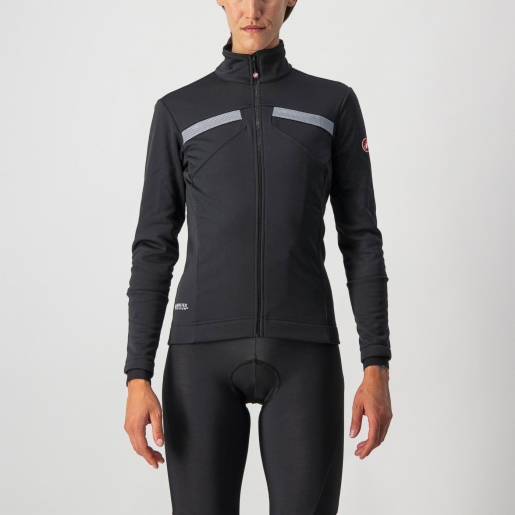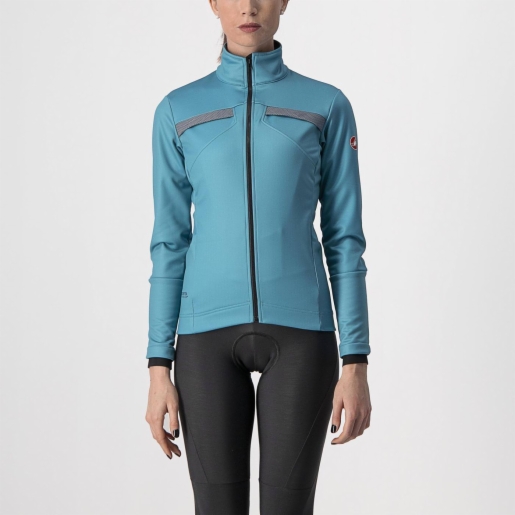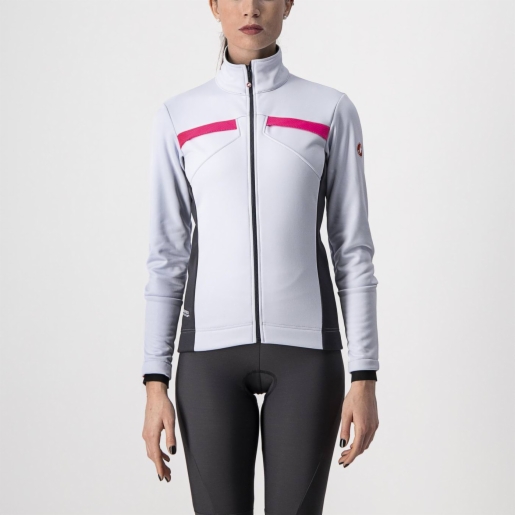 It's our warmest women's jacket with allover fleece-backed GORE-TEX INFINIUM™ WINDSTOPPER® fabric to keep out the wind. Also ideal for staying extra warm in lower-intensity rides in cool conditions.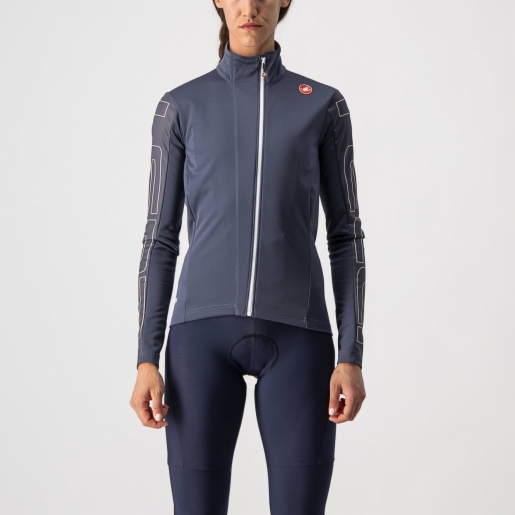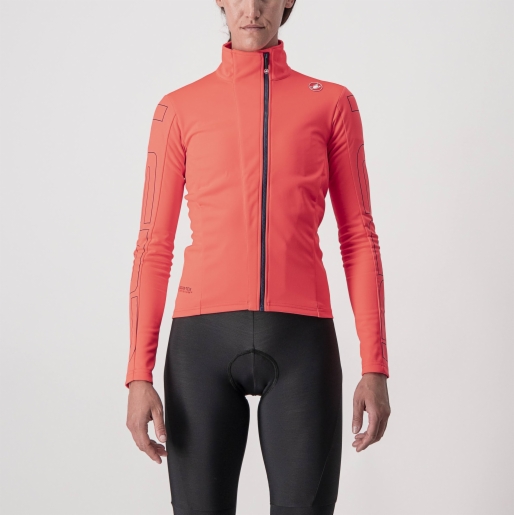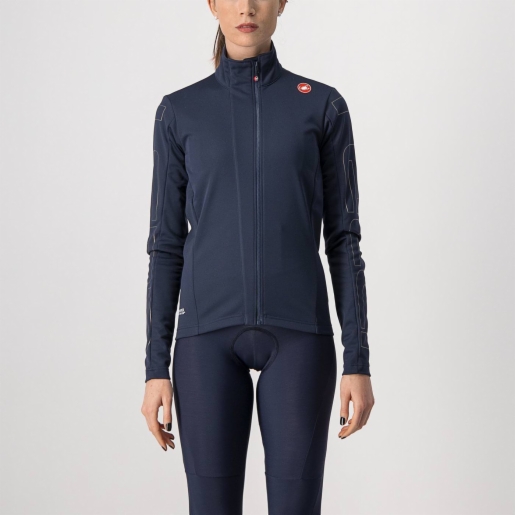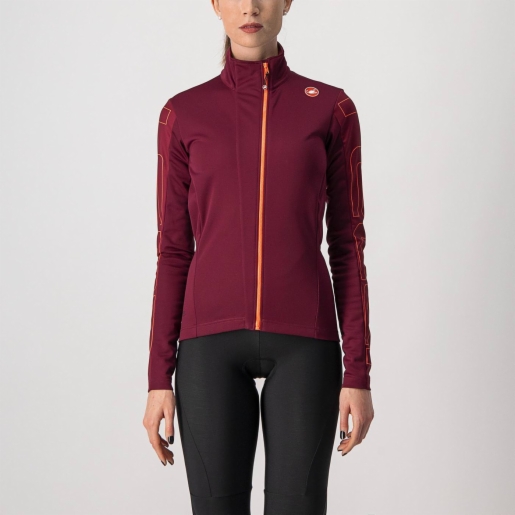 This mid-weight wind jacket is perfect for those autumn and spring rides when you want to cut the chill but don't want to overheat. Add an extra insulating layer and it can take you through most of the winter.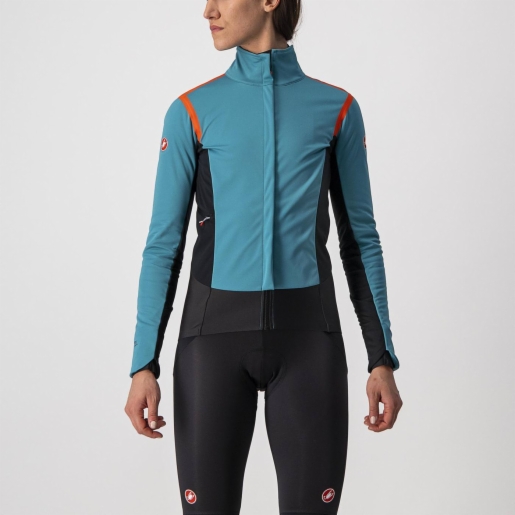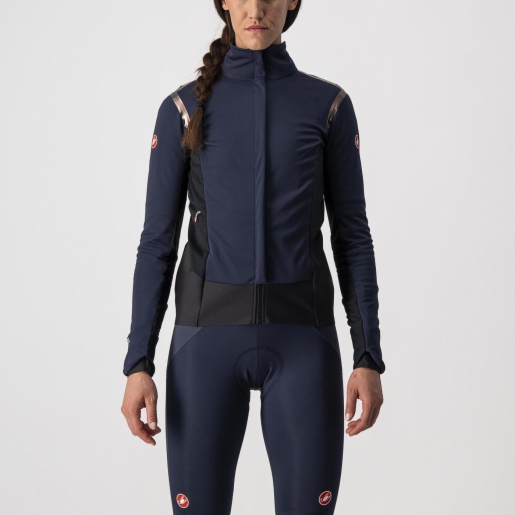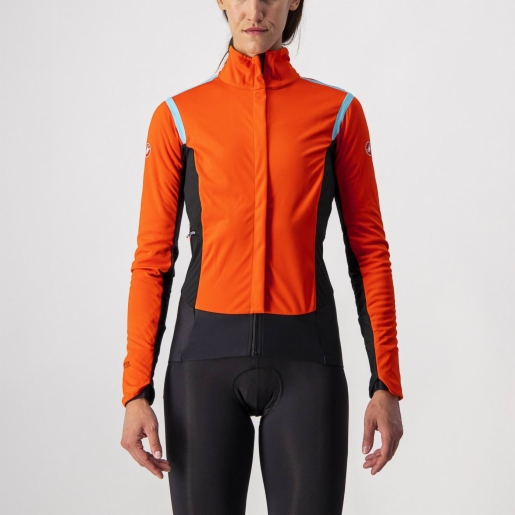 Castelli's ultimate jacket, bringing warmth, breathability and a high level of rain protection along with a soft, comfortable fit. With a fresh update in its third generation, this jacket leads the way in demonstrating how a winter jacket should perform.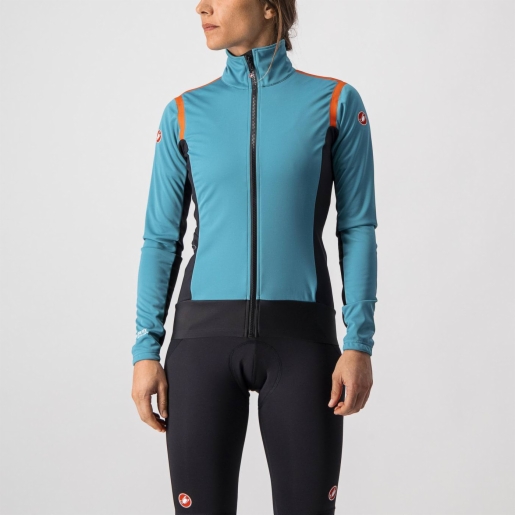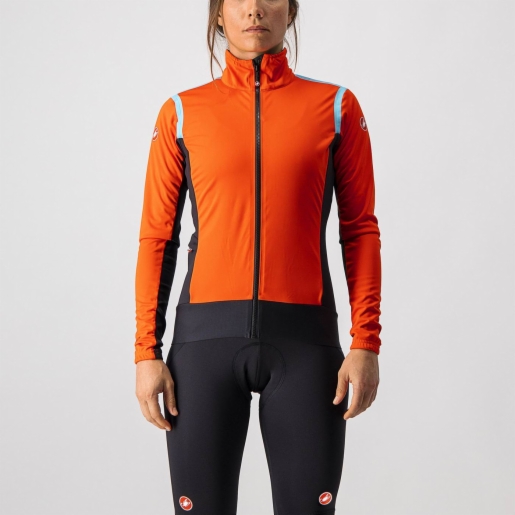 ALPHA RoS 2 W LIGHT JACKET
Castelli's best jacket for mild conditions, with front wind protection, light insulation, maximum breathability, and water repellency to keep you dry in mist, light rain or spray from wet roads. This is a Castelli staff favorite thanks to the wide temperature range, fit and versatility.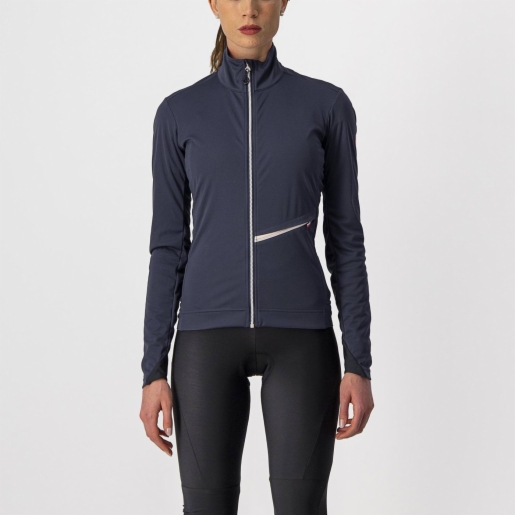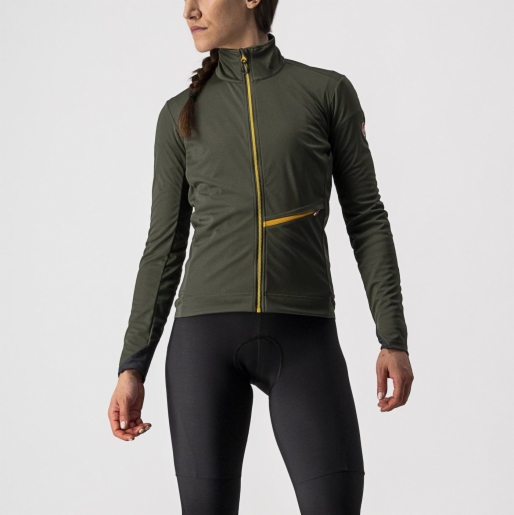 The Go Jacket is Castelli's most versatile jacket. It can be used as a light shell in mild conditions or go to cold conditions by adding insulating layers underneath. Stretchy, comfortable, breathable, windproof, water resistant, elegant, and lightweight, this jacket has it all. Get out and Go.
Designed for the rigors of commuting in all weather, this jacket keeps everything out while fitting over your office attire, but where it really shines, quite literally, is with the allover reflectivity that lights up at night yet is practically unnoticeable during the day.