Skip to content
Skip to navigation
Your design begins here
Get started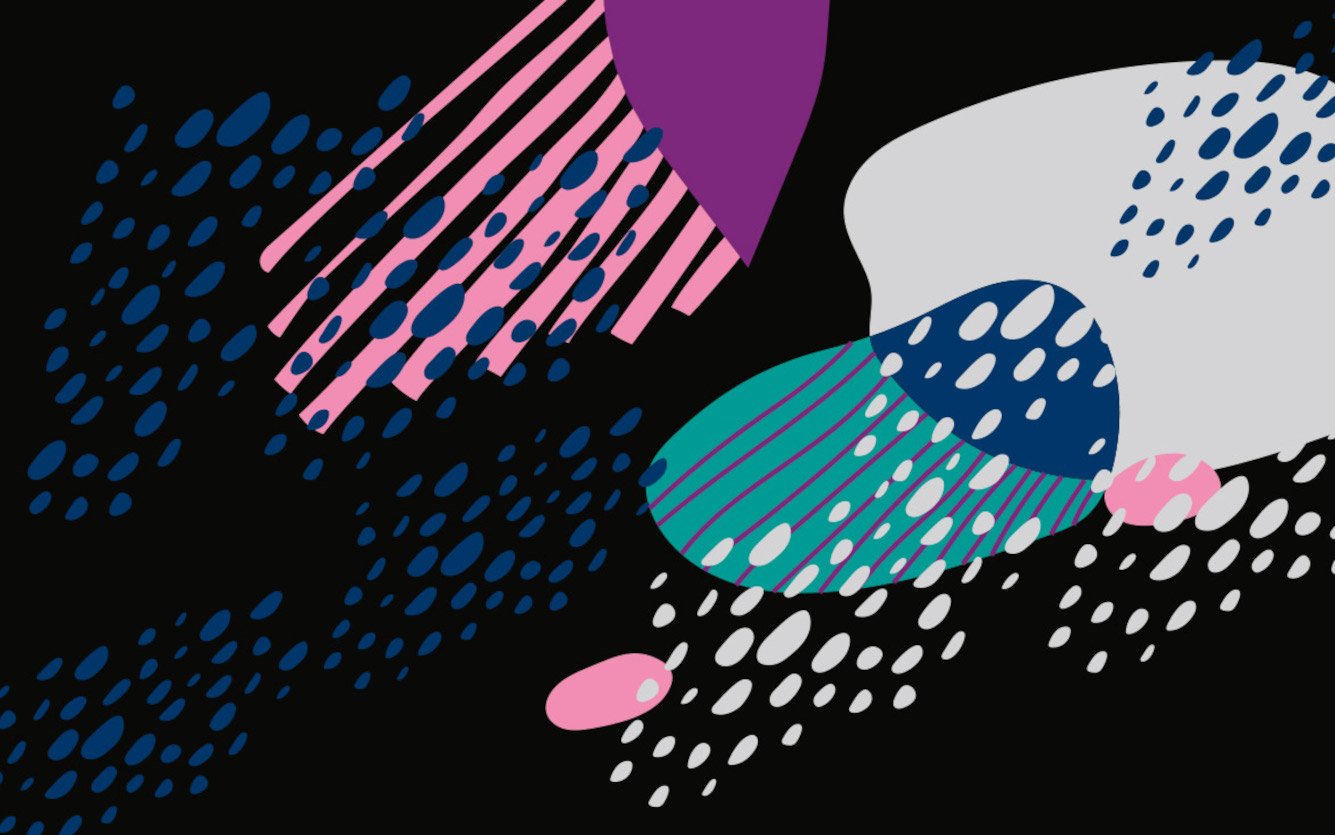 INSPIRATION
Get inspired for your design and share some images and notes with us.
Use our downloadable Templates as a way to sketch out ideas.
We use your notes and images to guide the process, so get creative.
Anything scribbled down is a good start (even napkin sketches!).
Download our Design Guide (see bottom of the page) to help you through design basics.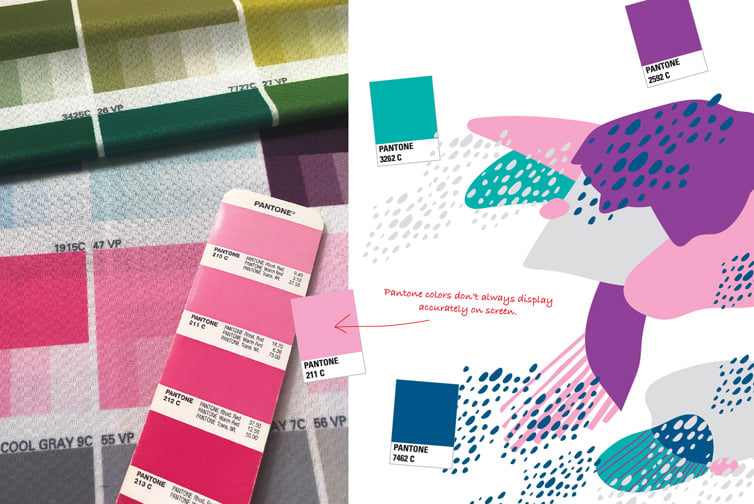 About colors
We are serious about color and take every step to ensure what you expect is what gets printed.

Castelli allows for exact matches of any color you can come up with. We don't want to restrict your creativity.

If you have a garment you want to match the colors of you can send it to us.

If not, choose colors from our color swatch chart or from a physical Pantone book. This ensures we are both referencing the exact same color to start the process.

Don't rely on what you see on screen to choose colors as they can vary from screen to screen and from screen to print.

We are happy to offer a printed proof when deemed necessary.
Using Logos
Submit your logos and wordmarks in vector format (.eps, Adobe Illustrator .ai, editable .pdf's).

This ensures we can scale and recolor them accurately in production, allowing us to make a graphic proposal quickly.

Raster images (.png, .jpg, .tiff) are pixel based and might appear blurry or with slight color differences.

There is a minimum scale requirement to make lines and text readable.
We will advise you as to what will print the best and make sure the logos are all legible.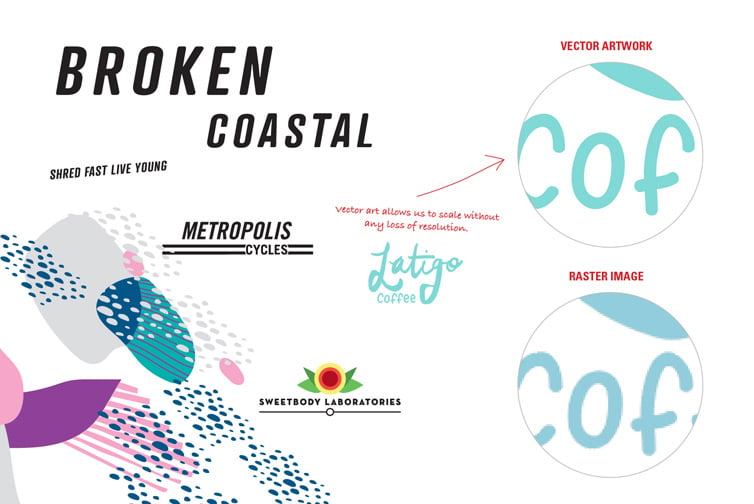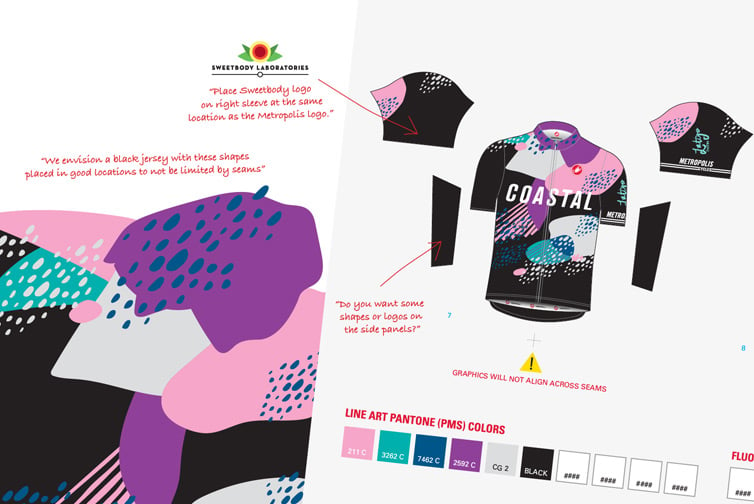 LINE ART PROCESS
If you have a designer, they can download our line art templates and place art directly on them.
If you don't have a designer, no problem. Send us any inspiration or ideas you have. Even napkin sketches are welcome!
We will review everything sent and respond with designs on our line art templates with art and logo placement suggestions.
REVIEW, REVISE AND APPROVATION
Look carefully over the designs and give us any feedback.
Any logo additions or color changes should be noted (please notice, any further addition or change will slow down your order process).
We strive to limit the revisions to 3 cycles to help expedite your order process.
After all revisions are complete, we send the final design for your approval.
When you are satisfied with the final design, give us a thumbs up and we can get rolling into production!