Skip to content
Skip to navigation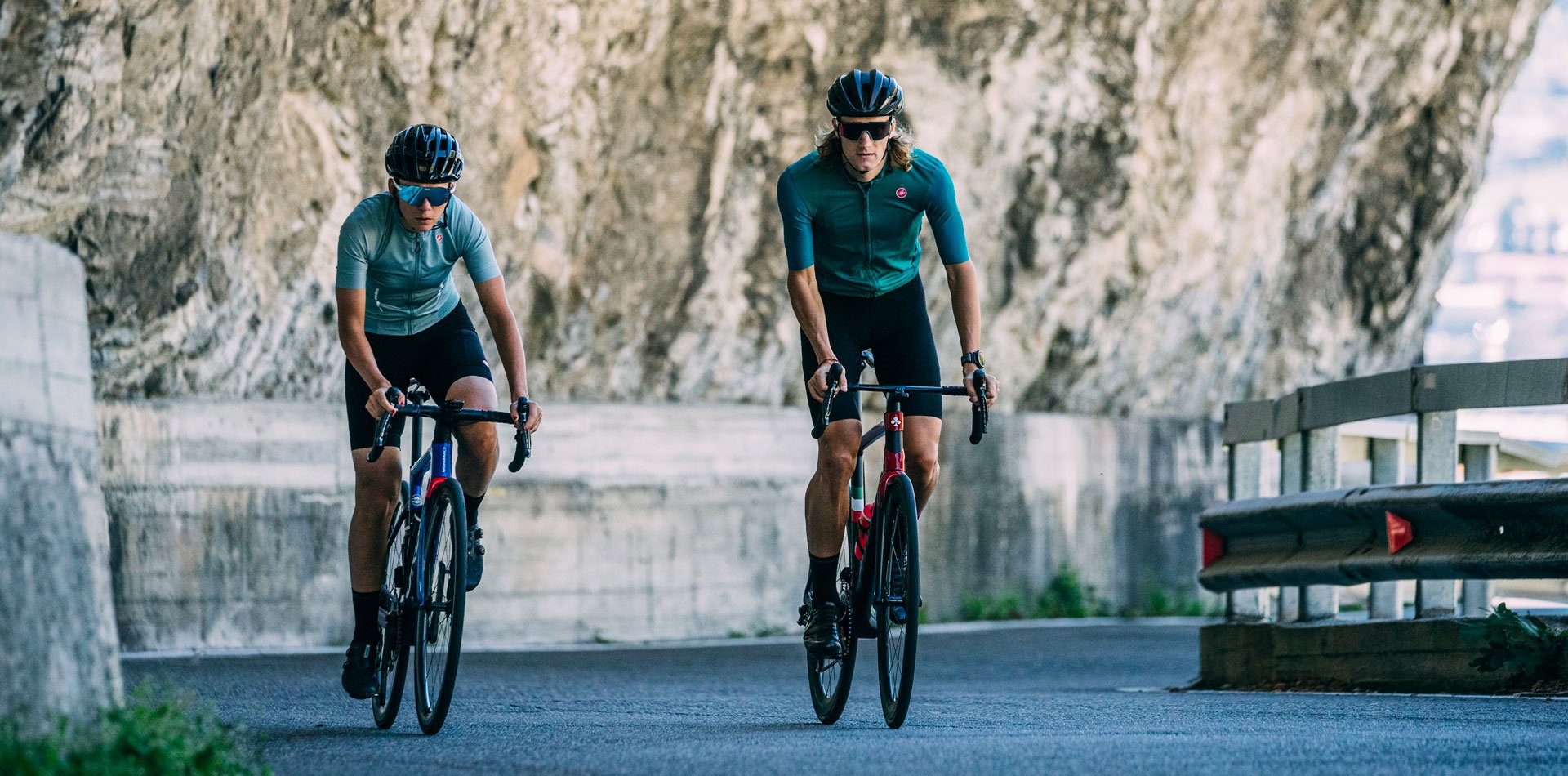 ENDURANCE
Experience Comfort for Long Rides
These garments are the perfect choice for riders who value comfort and durability on long rides. If you're the kind of cyclist who loves going the distance, then they are ideal for you. With them, you can be assured of a comfortable ride, no matter how long you stay in the saddle. In addition, the wide range of designs and materials of these garments prioritize breathability, moisture-wicking, and support. You can therefore say goodbye to any discomfort during your rides. Durable and reliable even on rough terrains, they ensure you're ready for your next off-road adventure. Whether you're an expert cyclist or a beginner, here you can find everything you need to make any type of ride enjoyable.
Below we present our top-of-the-range Endurance garments for men and

women

!
ENDURANCE ELITE JERSEY
Our Endurance Elite Jersey is the ultimate choice for endurance rides. It offers unparalleled comfort, convenience, and moisture management, while also being highly aerodynamic. With four different fabrics, the jersey is designed to keep you dry and comfortable throughout every temperature range. It also features Castelli's innovative drop-pocket design, a neck-protecting flap behind the zipper, and stretch sleeves with raw-cut edges that ensure freedom of movement. The jersey's aerodynamic properties, particularly through the sleeves and shoulders, make it perfect for long rides and short rides alike. It truly is a master of all and the perfect choice for anyone who wants a versatile and high-performance jersey.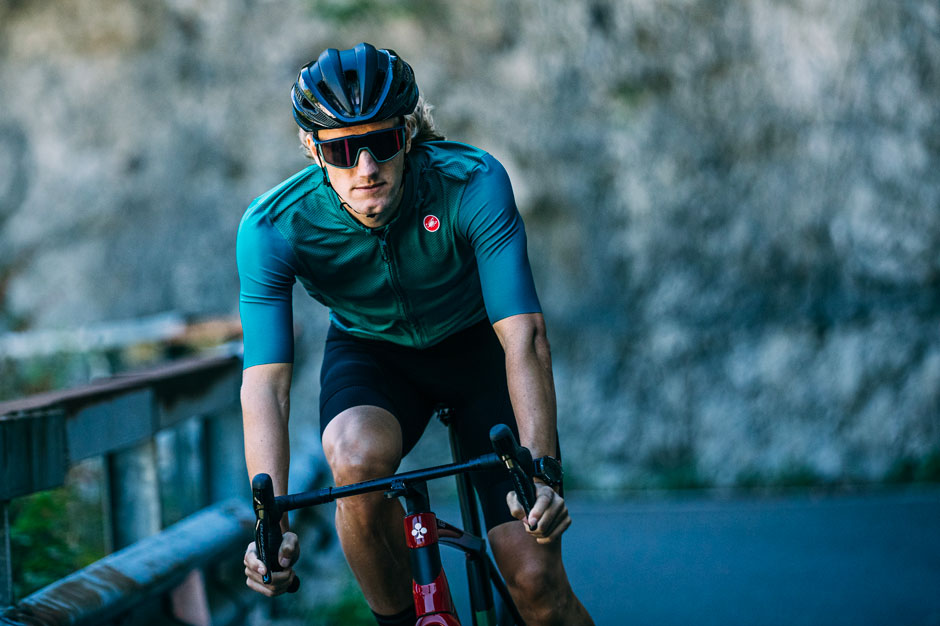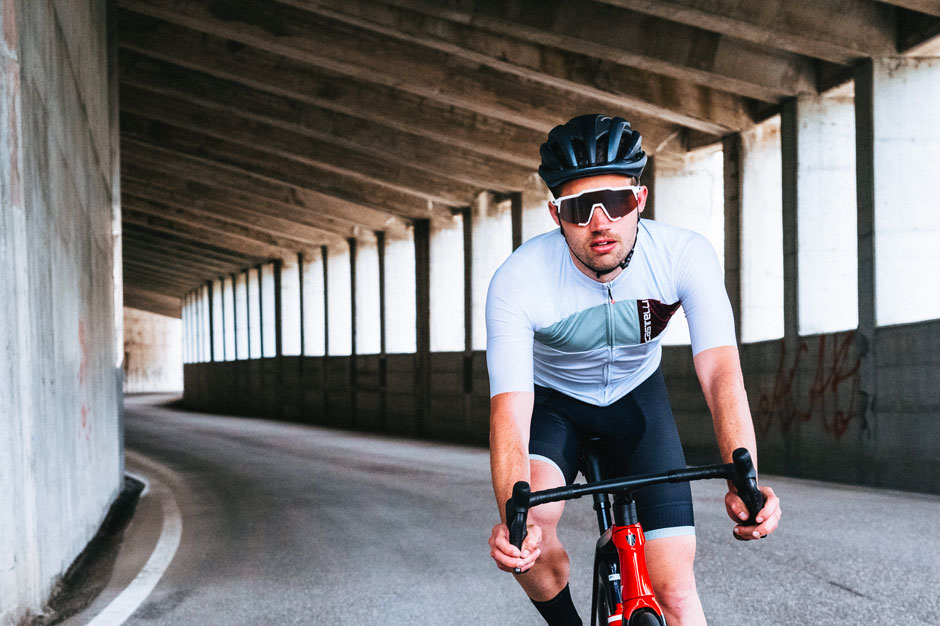 PROLOGO 7 JERSEY
If you're looking for the ultimate jersey for casual bike rides, the Prologo 7 Jersey is for you. This all-around jersey offers a comfortable stretch fit, excellent moisture management, four-way-stretch sleeves with raw-cut edges, and full sun protection. Its neutral cut fits a range of shapes, while the high-stretch micro-piqué fabric provides maximum comfort. With full sun protection and important Castelli features like the drop-pocket design and easy-sliding zipper, this jersey is perfect for short rides around you, when you have no plans. And with reflective details, you'll always stay safe and stylish.
ENDURANCE 3 BIBSHORT
In this short, every detail is carefully thought out for your long endurance rides. We chose our most comfortable Progetto X2 Air Seamless seat pad for all-day comfort. The seams are strategically placed for a perfect fit around the hips, while the Endurance Evolution fabric offers softness, compression and moisture management. The comfortable GIRO3 leg grippers keep everything in place. With the Endurance 3 Bibshort, stay sure that you will not have any discomfort for the whole day, in fact you will almost feel like you are not even wearing it.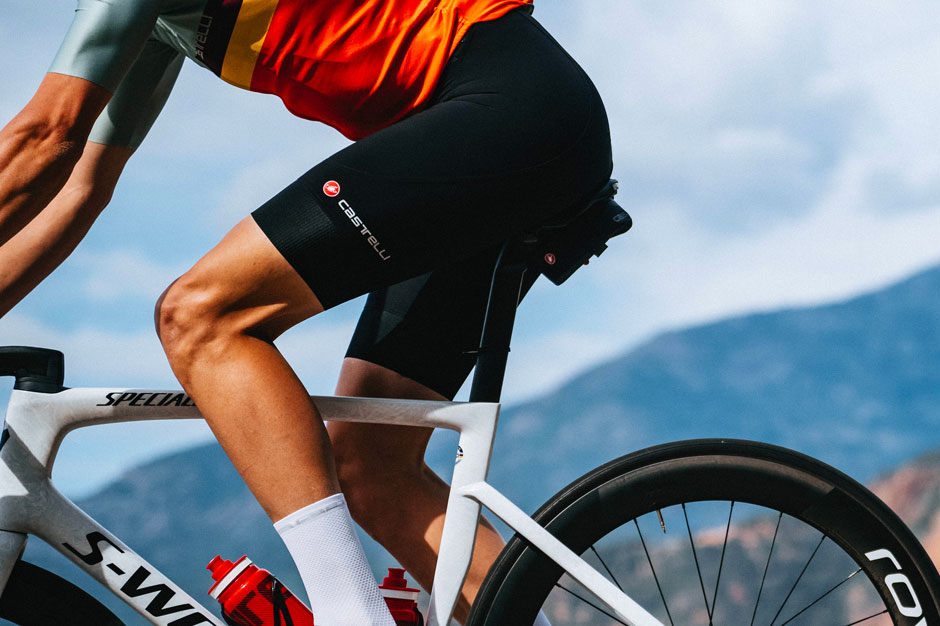 Gradient Color Block
Experience unbeatable comfort and style while riding in any weather with the Gradient Color Block jersey. Featuring a sleek color block design made from three distinct fabrics, this jersey offers a lightweight and breathable composition that will keep you cool even on the hottest of days. The top and sleeves are made with a stretch fabric for a snug fit, while the front features a ventilated mesh to maximize airflow. The bottom is constructed with supportive fabric to keep your pockets in place, ensuring a hassle-free ride. Choose from three stunning color variations to make a bold statement on your next group ride or fast training day.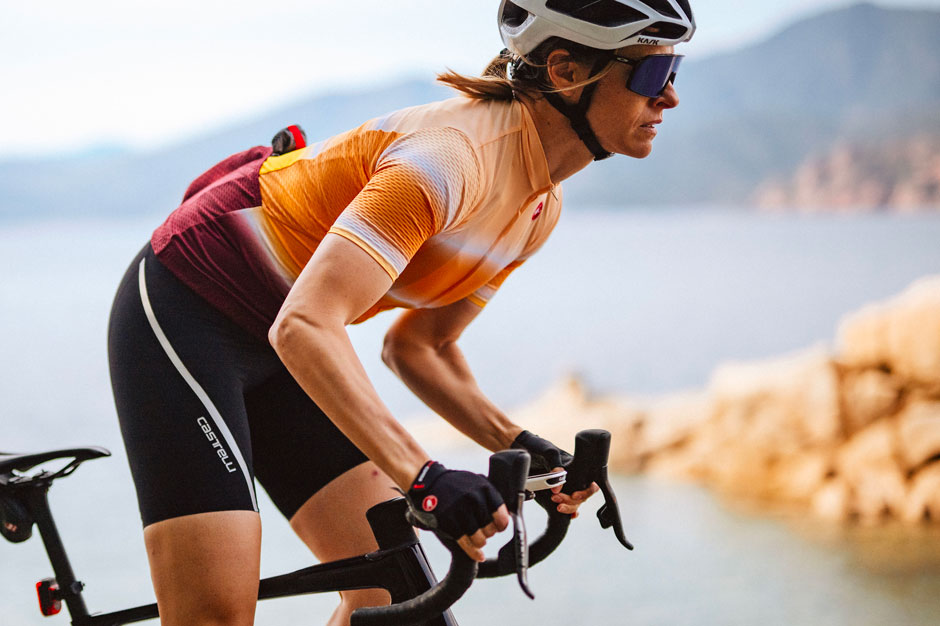 VELOCISSIMA 3 BIBSHORT
This midrange performance short is the perfect fit for any activity, except for the longest rides. Made from high-quality, Endurance Evolution fabric, it offers just the right amount of compression while feeling dry to the touch. The bib straps are stretchy and allow for easy bathroom breaks, without the hassle of removing your jersey and bibs. The leg endings feature a raw-cut edge and vertical silicone strips, ensuring that they stay in place without creating the uncomfortable sausage effect. The women's-specific KISS Air2 Donna pad is the cherry on top, providing comfort without being too bulky. Whether you're going for a long ride or a quick workout, this short will deliver the comfort and performance you need.
ENDURANCE W BIBSHORT
The main story of this short is the use of our renowned top-of-the-line Progetto X2 Air Donna seamless seat pad in a mostly traditional short - but in fact every little detail has been obsessed over to ensure your comfort on your next long endurance ride. The seams are placed around the hip area to create a perfect shape on the bike. The Endurance Evolution fabric has a soft hand while providing good compression and excellent moisture management. And it's all held in place with the amazingly comfortable GIRO3 leg gripper.