Skip to content
Skip to navigation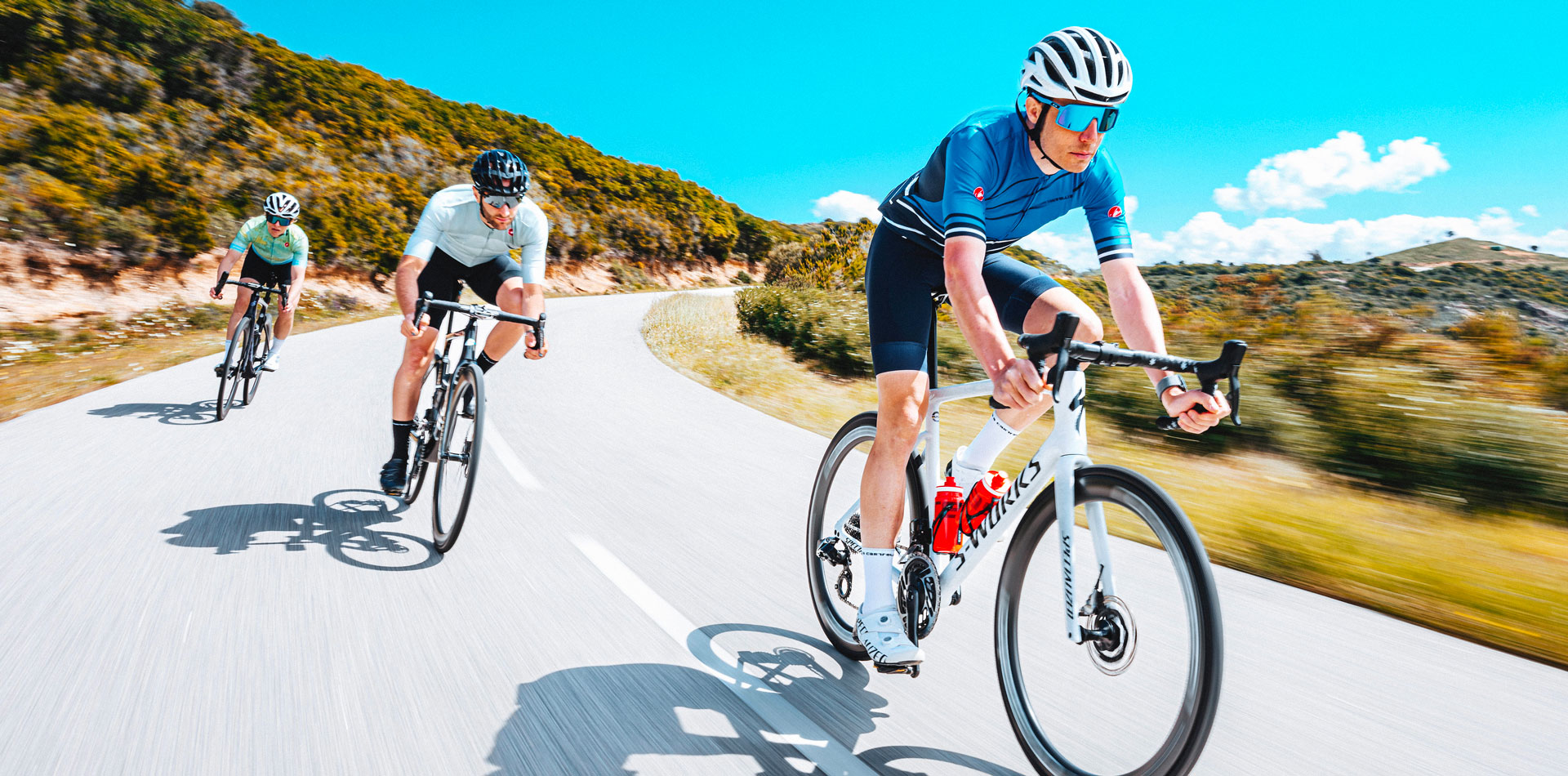 ELEMENTS
THE STARTING POINT OF ANYTHING GREAT
These garments mark the beginning of greatness. They are the foundational pieces that form the backbone of any wardrobe: simple, designed to prioritize comfort and accessibility. Though priced lower than other garments, we guarantee that each piece is of high quality and durability. They can also be a great choice for those just starting out in the cycling world. As far as aesthetics are concerned, they set the stage for endless styling possibilities.

Below we present our top-of-the-range Elements garments for men and women!
A BLOCCO JERSEY
Our A Blocco Jersey has a classic design with technical details that update a traditional cut. Suitable for weekend club rides, training, and long days in the saddle, it is built on the Squadra base model. The ProSecco Micromesh fabric ensures lightness and quick drying, while the perforated side panels enhance breathability. The sleeves are constructed with no seams at the ends for unrivaled comfort. The YKK® zipper and back pocket structure complete the jersey. The result is an outstanding fit.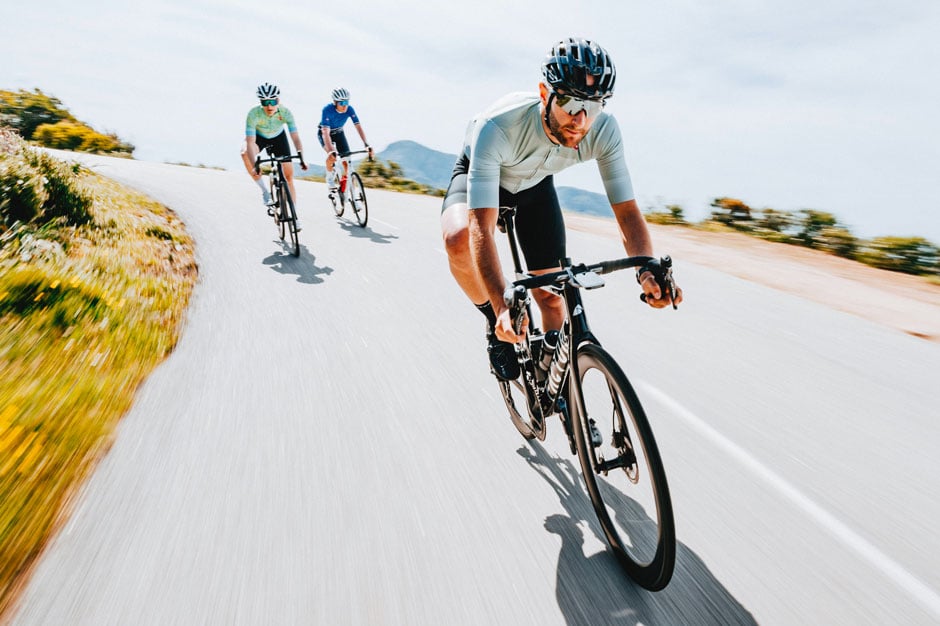 LIVELLI JERSEY
Experience a new level of cycling with Livelli Jersey. Based around the technical Castelli Squadra Jersey construction, it features a drop-pocket design and stretch raw-cut sleeves for exceptional fit and comfort. ProSecco Micromesh fabric and perforated side panels ensure lightness, rapid drying, and breathability, while stretch raw-cut sleeves and a YKK® zipper enhance comfort and convenience. The back pocket structure, modeled after WorldTour team's racing jerseys, offers ample storage. Whether you're a weekend rider, a training enthusiast, or a long-distance cyclist, Livelli Jersey elevates your performance, confidence, and enjoyment on the bike.
COMPETIZIONE BIBSHORT
Castelli has designed a cycling short that balances quality, fit, and comfort. Suitable for weekend racing or casual rides, it incorporates top-of-the-line technology at an accessible price. The use of Vortex textured fabric and GIRO4 leg grippers provide value, while the KISS Air2 seat pad offers exceptional comfort. The perfect fit is achieved thanks to Castelli's pattern engineering team. This short is a great addition to any cyclist's wardrobe and represents Castelli's expertise in building comfortable performance apparel.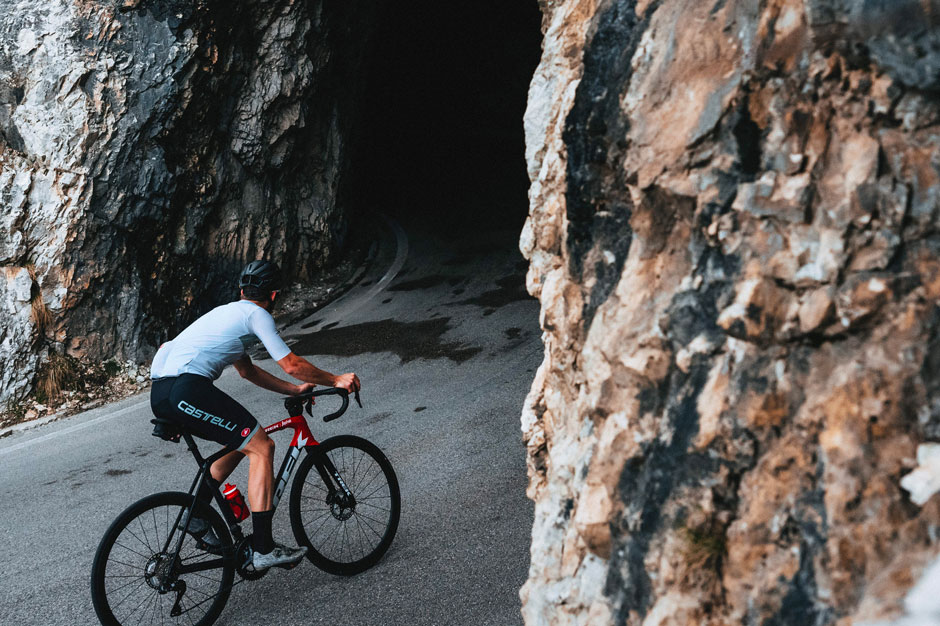 PEZZI JERSEY
Designed to provide the perfect riding experience with its Castelli Competizione 3 Jersey construction, the Pezzi Jersey offers comfort and speed for all your cycling needs. It is the ideal all-around jersey for training and fast group rides. Realized with Strada micromesh fabric on front and back for a great fit, airflow, cooling and moisture management, the jersey is designed to ensure that everything falls into place for a perfect ride. It features a full-length YKK® Vislon® zipper, the easiest-sliding zipper available, and a gripper lined with silicone to keep the jersey in place. The Pezzi Jersey's design embodies the feeling of a perfect ride, enhancing your cycling experience.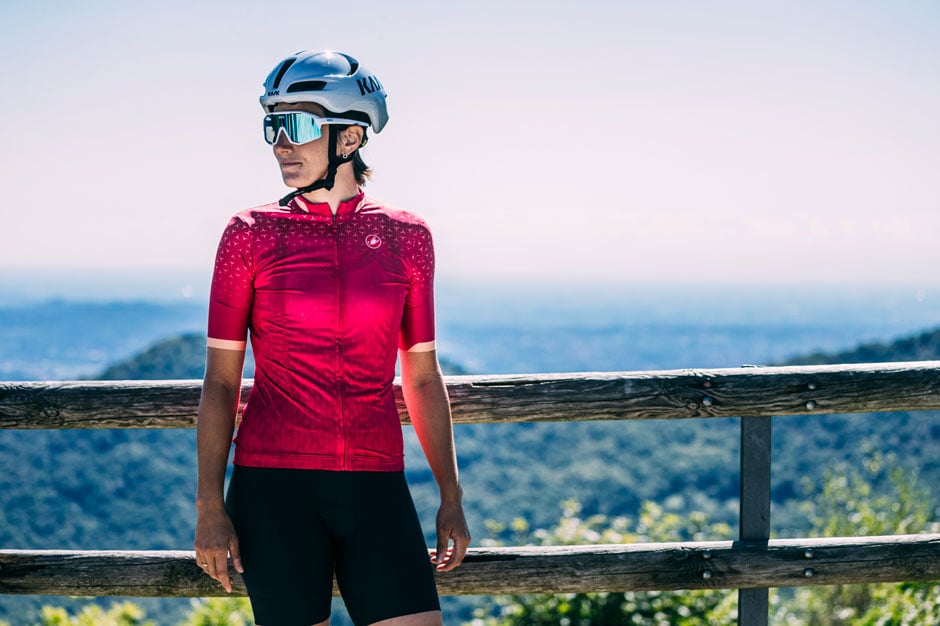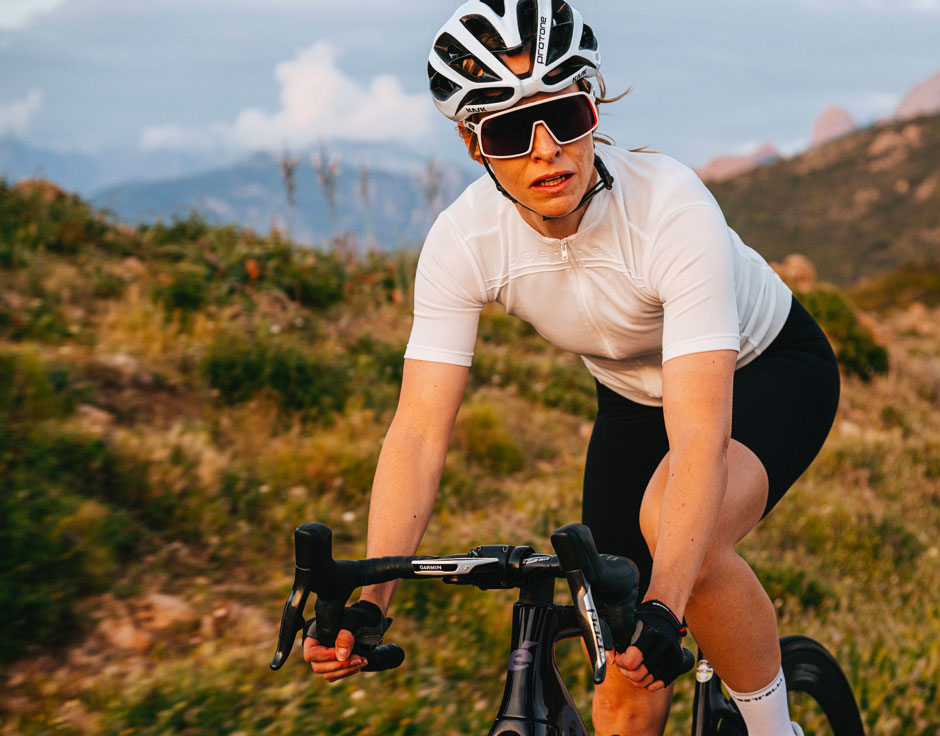 ANIMA 4 JERSEY
The Anima 4 Jersey is the perfect combination of style and performance. Made with the new ProSecco Velo Donna fabric, this Italian-made jersey feels like anything but an entry-level garment. It features raised stitching detailing, discreet logos, and an easy-sliding zipper, and is rated UPF 45 for sun protection. The biggest improvement from the previous version is the fabric's softness and comfort. With a perfect fit and reflective details, the Anima 4 is an ideal choice for any ride. Weighing just 120 grams per square meter, this jersey filters out nearly 98% of harmful UV rays, making it an exceptional choice for all-day rides.
PRIMA BIBSHORT
Castelli's entry-level Prima short is anything but ordinary. Designed with a focus on durability and performance, this bibshort features the women's-specific KISS Air2 Donna seat pad, which has undergone a constant improvement process to make it softer and more breathable. The new Pro Dry Soft fabric is smooth and supportive, with a cool matte finish that feels great against the skin. Castelli's obsession with detail is evident in the reflective patches, which are stitched in rather than glued, and the woven-in grip of the GIRO3 elastic. This short is ready for anything, whether it's your next big ride indoors or out.