Skip to content
Skip to navigation
CROSSROADS.
News of Egan Bernal's horror crash in Colombia a few short weeks ago was an all too familiar reminder of the flip side of the coin. It's hard not to think about those near miss moments throughout your own life when reading that news. Whatever the story is, whomever owns the fault, it kind of doesn't matter - the question is - where to from here?

No matter what happens to Bernal in the future - whether he returns to his former level, whether he's better than before, whether he's a shell of his former self, whether he returns at all - no matter what, his life will be divided into the time before the crash - and the time after it.

I think it's safe to say that we're all wishing him the absolute best in his recovery and can't wait for him to make a recovery along the lines of one of his all-time heroes, Marco Pantani - who also suffered a nearly career-ending injury at the hands of a vehicle in the 1995 edition of Milano-Torino.

Now, with the ever blossoming bits of news coming from Bernal (he walked out of the hospital!), it almost feels safe to take a small look back at his career - so far - and wonder what's still to come.

Of course, this is only our small collection of Bernal images.

What follows is a meandering look back at Egan Bernal's career so far - as seen through our lenses (Jered and Ashley Gruber). It's incomplete at best and woefully wanting at worst, but for some reason, I really want to do this. These horrible moments like Bernal just experienced are defining - just as much (probably moreso, than a win at the Tour or the Giro), so it only feels proper to take a moment to remember.

And look forward.
CONFESSION.
Considering that Egan Bernal's rise to the top rung of cycling was anything but a surprise (there was a reason Sky signed him to a five-year deal well before he started winning the biggest races), it goes to show how even the brightest of rising stars isn't the same as a STAR when it comes to where our cameras are directed (see: Alaphilippe, Roglic, and many others in our archive). In the 2018 and 2019 Tours de France, we got a grand total of something like 10 images of Bernal...that is, until he put on the Maillot Jaune for the first time after that unforgettable stage up and over (prematurely and correctly ended early due to a biblical hailstorm) on the Col de l'Iseran.
2019: WHEN EVERYTHING CHANGED.
In 2018, Bernal got his first chance at the Tour de France and immediately showed himself as a rider for the very near future. One year later, a relatively up in the air Tour de France in the final week left the door open just enough for Bernal to frolic where he's truly at the pinnacle of the sport: in the very high mountains. His two high altitude solo rides on the Galibier and Iseran gave him the yellow jersey - and a shortened final day in the mountains ensured that no one would touch it.
IN CONTROL ON VAL THORENS.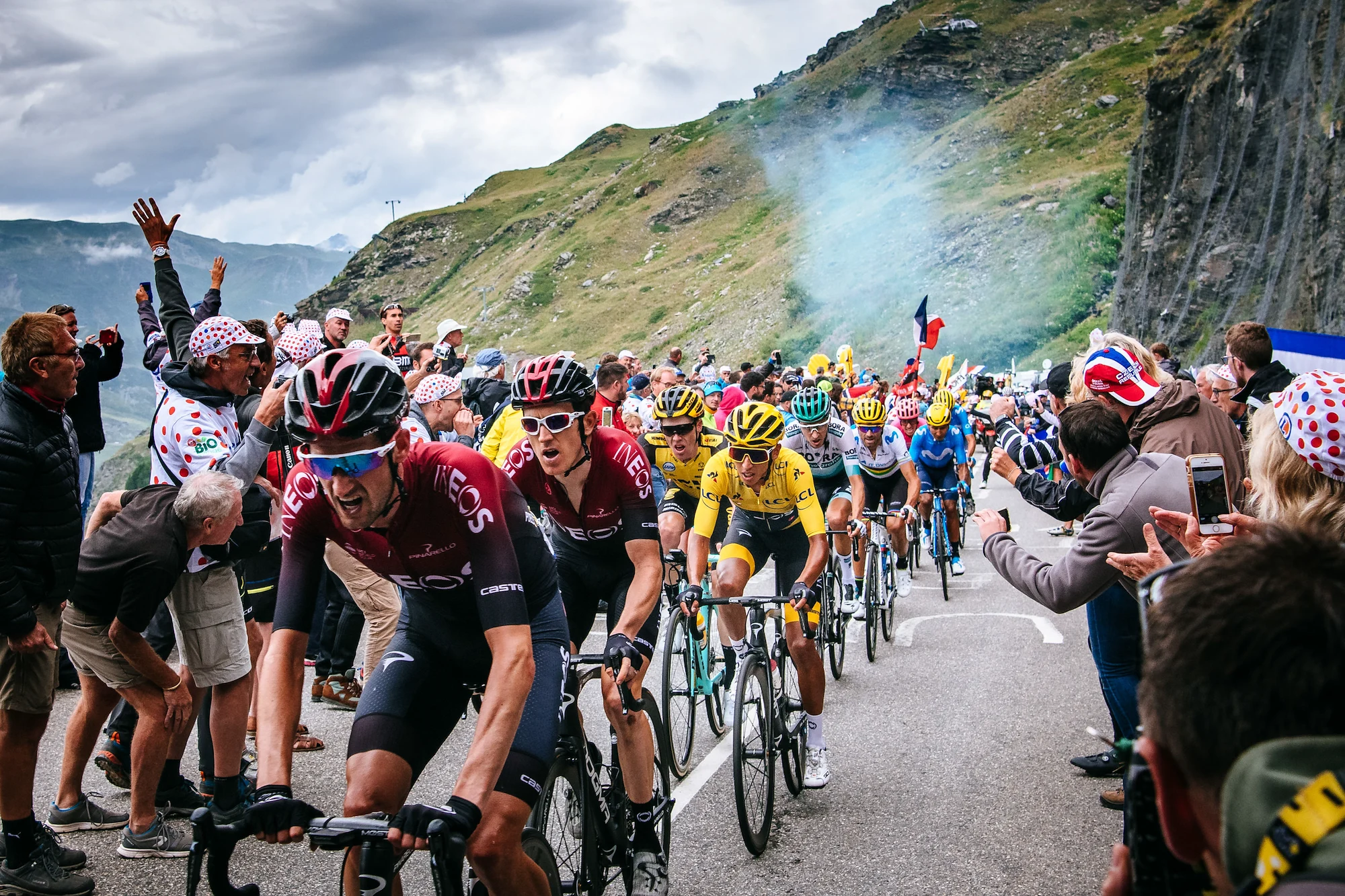 2020: WHEN EVERYTHING WENT WRONG.
And not just COVID... A lingering back problem exploded to the fore for Bernal during the COVID shortened 2020 season and laid waste to a second straight Tour victory and ushered in the era of Tadej Pogacar.

A promising start at La Route d'Occitanie (stage win and the overall) and the Tour de l'Ain (two second places and second place on GC to Roglic). Small alarm bells began to go off when Bernal DNF'd the Dauphine citing back issues...but still, it was at least a good lead-up to the main event.

Two weeks later, Bernal started the Tour in solid fashion. Bernal stayed solid and in control throughout the Tour and through Stage 14, Bernal was in third place - just under a minute behind Roglic. It was the next day, Stage 15 on the Grand Colombier - where Bernal's Tour (and 2020 season) came to a grinding halt. On the same climb where he had been second to Roglic just over a month before, Bernal lost over seven minutes.

He gamely rode one more stage before calling it quits and set about getting his back in order with eyes on a return to the top in 2021.

This felt like such a big deal back in 2020, didn't it? It's funny how a near life ending injury can make all of that fade away to nothingness.
STRADE BIANCHE 2021.
Bernal overcame his first major injury at the end of 2020 and into 2021. He came into the young season fresh and aggressive. He came out swinging with 3rd overall at the Tour de la Provence (2nd on Mont Ventoux), 4th overall at Tirreno-Adriatico, 2nd at the Trofeo Laigueglia - and 3rd at Strade Bianche. He played an entertaining part in what was one of the more memorable editions of Strade Bianche in recent years (which is saying something, because every single year seems to be memorable).
GIRO 2021.
The stage was set for a return to the top at one of the big goals for his 2021 season: the Giro d'Italia.
GIRO TIME.
Bernal scarcely put a foot wrong for the first half of the Giro. It didn't take long before he found his way into the Maglia Rosa - his first pink jersey coinciding with his first stage win on the uphill dirt finish of Stage 9 to Rocca di Cambio. Two days later, he defended the pink jersey on one of the more difficult and technical Giro stages in years: the Strade Bianche stage to Montalcino.
WHITE ROAD PERFECTION.
Bernal was perfect all day on the spectacular and difficult stage to Montalcino - first shepherded amazingly well by his team, and then alone, defending and even solidifying his place atop the GC.
AN UNFORGETTABLE STAGE.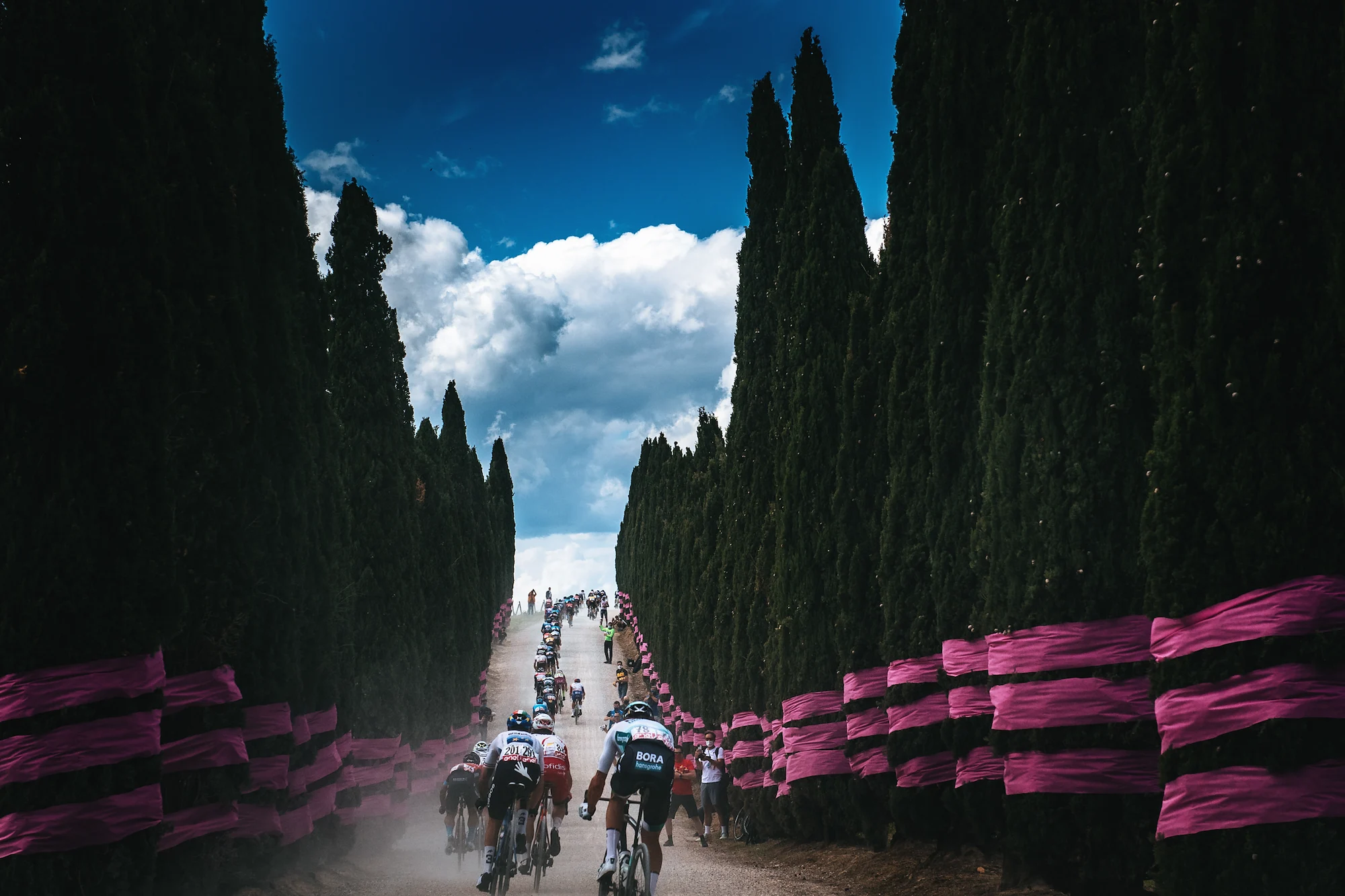 ZONCOLAN.
Three stages later, Bernal was back in the hot seat as the Giro returned to the Sutrio side of the Zoncolan for the first time since 2003. It was at this point that Dani Martinez began to show the fire that would see him one of the defining figures of the 2021 Giro. He rode a spectacular Zoncolan to launch Bernal solo on the steepest slopes of the savagely steep (but really not all that pretty) finale. Sorry - it had to be said. I for one hope that the Sutrio side takes another eighteen year hiatus before returning. Big smile.
GIAU DOMINATION.
Two days after his Zoncolan performance, Bernal upped the ante again and put in an unforgettable display of power in the snow on the Passo Giau. The stage was shortened due to awful weather, but Bernal only needed the Giau to stamp his authority on the day. The rest was unnecessary.
CRISIS ON SEGA DI ALA.
Two days later, and coming on the heels of the race's second rest day, the man who couldn't be beat suddenly appeared very vulnerable indeed. Inside the final five kilometers of the difficult ascent to Sega di Ala, Bernal inexplicably faltered. His rivals saw blood in the water and did everything they could to take advantage of his moment of weakness - but with the impassioned assistance of his right hand man, Dani Martinez, Bernal held on to survive his jour sans.
BACK TO NORMAL.
Two days later, Bernal was tested again, but fared just fine. He wasn't the same dominant force as a week previously, but he was more than capable of defending his multiple minute lead with eyes on an ever nearing Milano.
ONE FINAL MOUNTAIN DAY.
On the final stage before the race's culminating time trial in Milano, Bernal and his INEOS squad had one brutal day in the mountains remaining. Second place overall, Damiano Caruso, threw everything he had at Bernal on the final climb to the Alpe di Motta. He took the first Giro stage win of his career and consolidated second overall, but the Maglia Rosa was Bernal's.
TRIUMPH IN MILANO.
Caruso took thirty more seconds from Bernal in the final time trial through Milano, but the Colombian had more than enough to hold on and even enjoy his second Grand Tour victory...and then the celebration began.
PODIUM FUN.
THE FUTURE.