Skip to content
Skip to navigation
SBT GRVL | Steamboat Springs, Colorado
More than simply a gravel race, SBT GRVL is a multi-day experience of expo energy and events, eventually culminating on race day when 3,000 riders finally head out on course. It's an experience that promotes diversity in the sport and attracts participants of all ages, from 8 to 86 years old. The future of the sport of cycling is here and it's a fantastic ride to witness and to be a part of.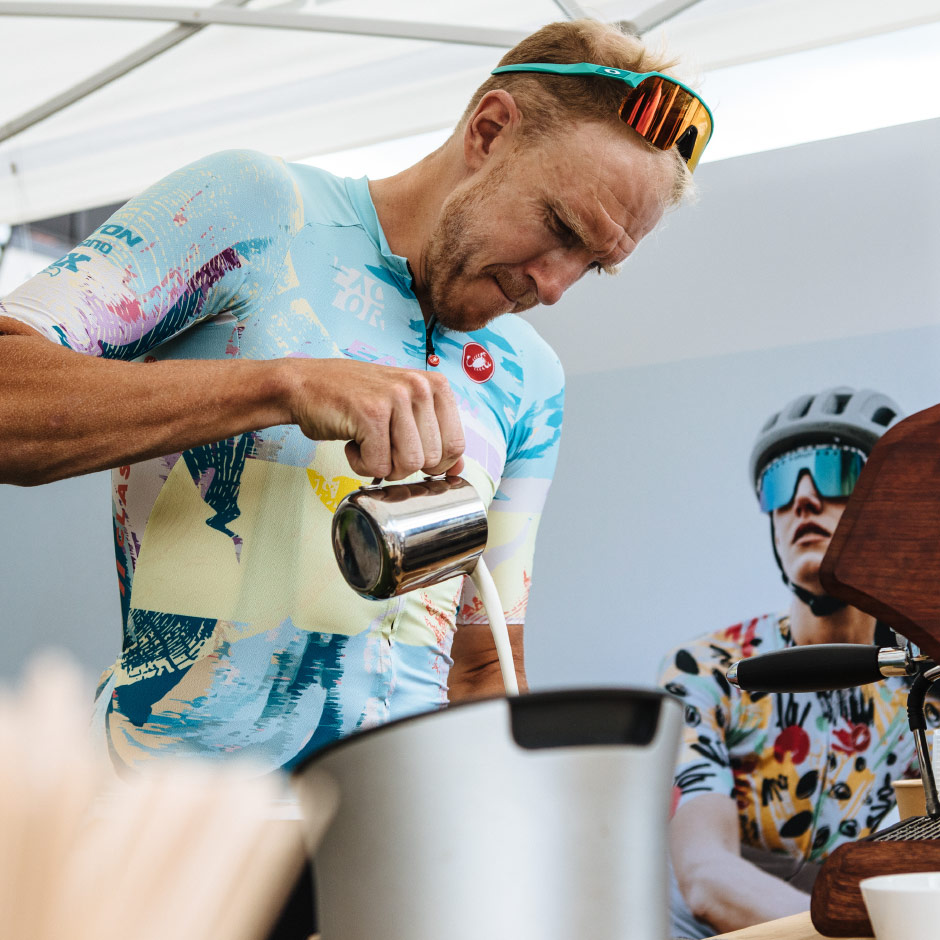 ROB BRITTON
"
After having missed out on the majority of the SBT GRVL expo last year because of racing Leadville, I was stoked to be able to take in the whole week this year. Although the race for me is probably the centerpiece of the whole event, my personal highlight was on the first day of the expo when I just kind of stepped in and started pulling espresso shots for people stopping by the Castelli tent. I used to work at a coffee shop before I raced bikes professionally and for those couple of hours I really enjoyed not being bike racer Rob.
CASTELLI JUNIOR RIDE WITH REGGIE MILLER
NBA hall of famer, Reggie Miller, is a towering force in the world of cycling. His goal is to get more people on bikes, and his actions to promote diversity and inclusion provide a more welcoming path forward to those new to the sport. You only have to catch a glimpse of the junior ride at SBT GRVL to see the impact that #31 is having on the next generation of cyclists.
POP-A-SHOT HOOPS COMPETITION
The Boombaby Sweet Sixteen tournament was absolutely on fire during the expo and was unquestionably the must-see highlight of the event. Where else can you see an NBA Hall of Famer, a Formula 1 driver, and pro cyclists mix it up in a hoops contest? Only at SBT GRVL.
LAUREN DE CRESCENZO
"
Being a Colorado native, SBT GRVL feels like a hometown race. This race means a lot to me and it's been incredible watching the event become such a huge success over the past few years. I love the community, atmosphere, the mountains, and the champagne gravel that Steamboat Springs has to offer.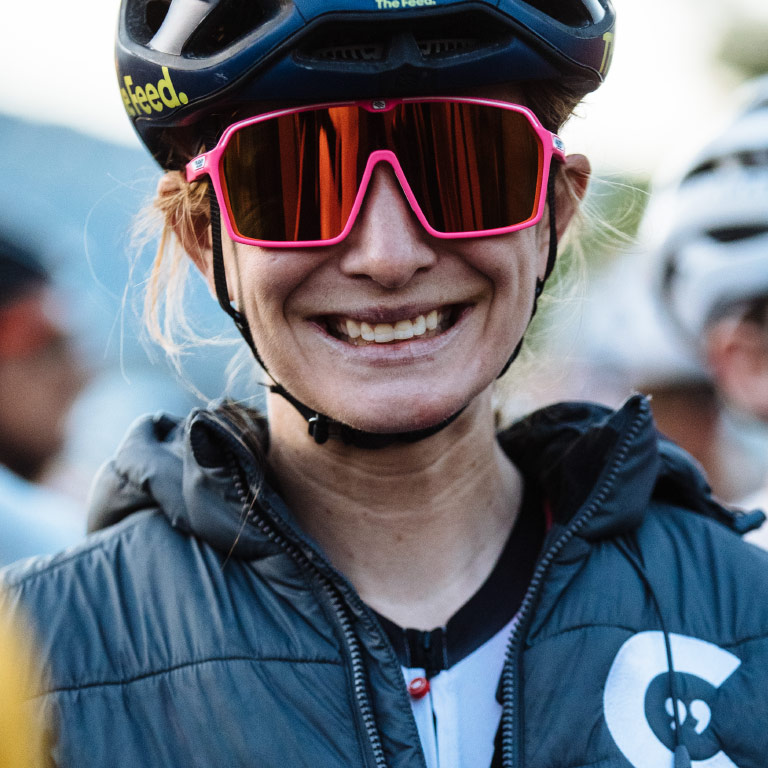 THE FACES OF SBT GRVL
SBT GRVL is a race and an event that wouldn't be possible without all the great people bringing it all together. A huge THANK YOU to everyone who helped at the Castelli booth and who stopped by to reconnect and share an espresso, to shoot hoops in the Pop-A-Shot tournament, or pound a post-race coke in the shade. We couldn't have done it without all of you.