Skip to content
Skip to navigation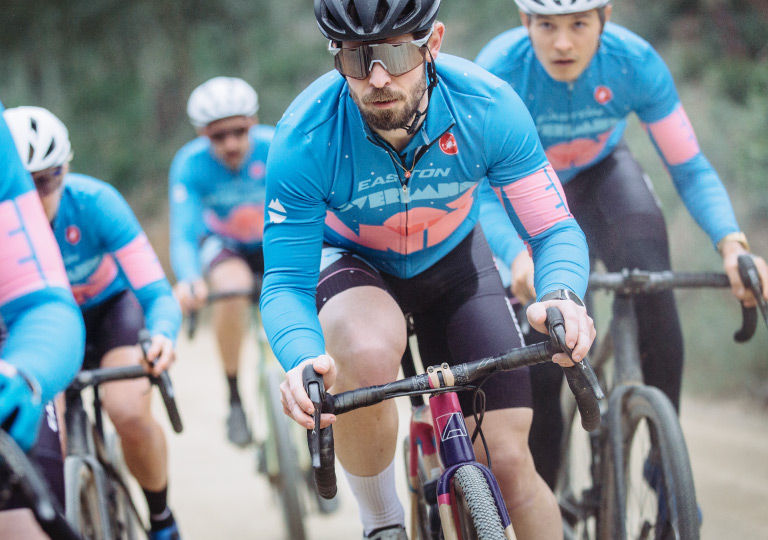 EASTON OVERLAND | GIRONA TEAM CAMP
A WEEK OF GRAVEL RIDING IN SPAIN

"Has anyone else been here before?"

No, except for Rob, a seasoned pro who had lived here years ago, no one on the team had. Most had just gotten off planes from Vancouver BC, Reno, Portland, and Bend, Oregon. In other words, people were far from home.

And so began a week of discovery: of ancient streets that rose up into the old town, walled against the hillside; dirt roads, gravel roads, farm roads, a latticework of unpaved ride options; quick snack stops to recover from a hard pace, only to pick it right back up again and hold it all the way back to town; dinners so very late, and softly lit footbridges spanning the river at night.

Waking in shared apartments, and navigating the inescapable chaos of bike equipment mixed in with a first coffee, team camp did exactly what team camps were intended to do - strengthen the bonds between teammates. Each morning began slowly but with a gathering purpose and promise for the day ahead. It was great to be in Spain. And it was great to be riding together.