Skip to content
Skip to navigation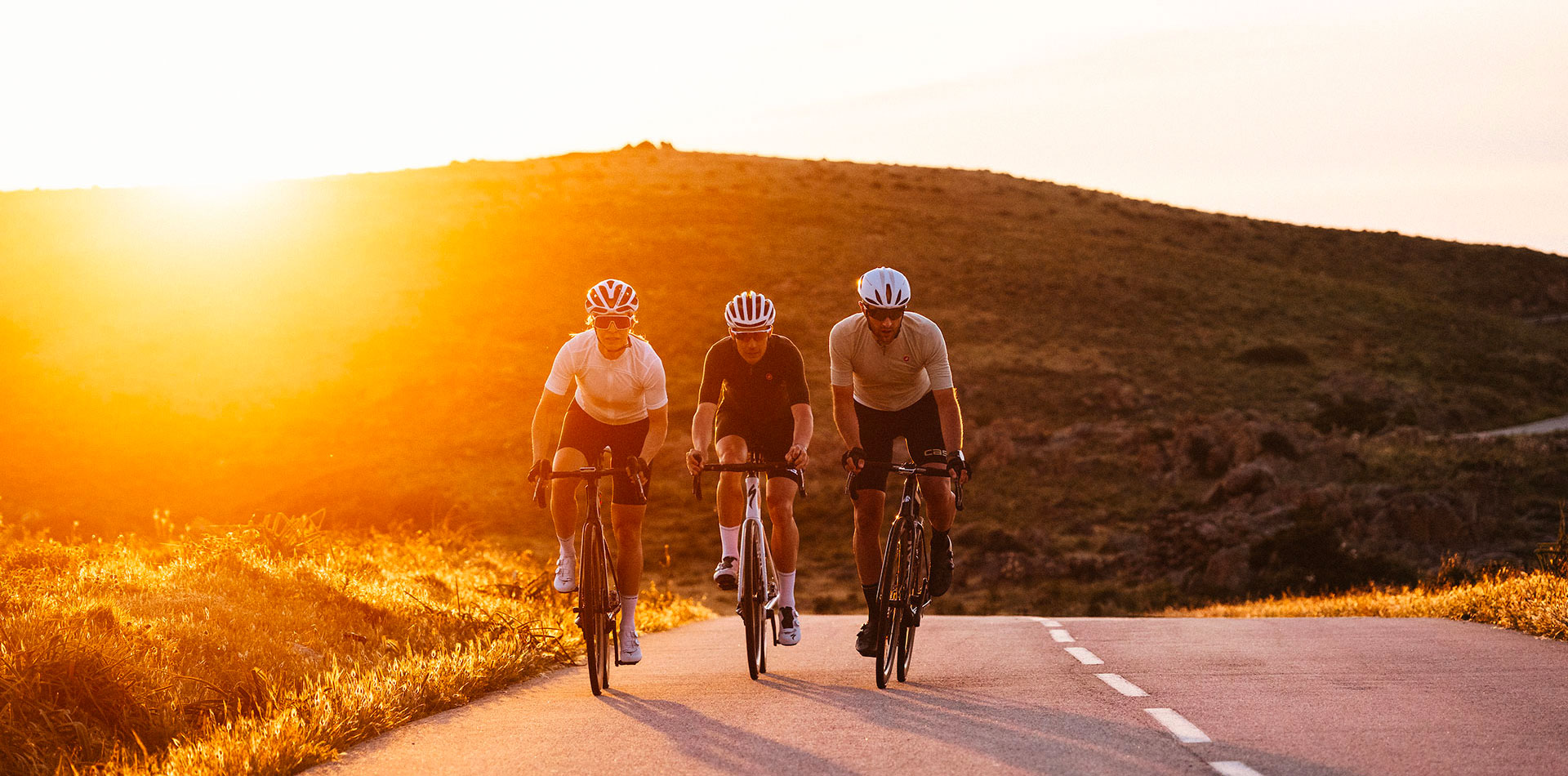 WHAT DO WE BELIEVE IN?
OUR VALUES
FAMILY, BELONGING, INCLUSIVITY
One family: this is who we are!

By choosing Castelli, you are not just buying a product, you're becoming a part of our family, which is always open to welcoming new cycling enthusiasts. We care about our customers and therefore we try every day with our work to guarantee you the best riding experience.

We don't just offer you a typical riding experience, but rather we strive to bring excitement, creativity, and passion to every ride. We go above and beyond to create unique, unforgettable moments and bring our community together through a shared love of biking.

The true essence of our brand is all about the power of community and sharing.

Community is at the heart of the cycling experience. We believe that riders should have a sense of belonging and connection with others who share similar interests and goals. By fostering a strong community, we can support and inspire each other, creating a positive impact on the sport and our riders.
Sharing is about giving and receiving: we believe in spreading kindness, generosity, and support among riders. When they share resources and expertise, they help build a stronger and more connected community, where everyone benefits. That's why we're dedicated to building lasting relationships with you.

At Castelli, we are committed to promote these values and create an environment of understanding, respect, and support for all riders. Whether you are a beginner or an experienced cyclist, you will find a welcoming and inclusive community here, where you are seen, heard, and valued.

Inclusivity means embracing and valuing diversity among riders, regardless of their background, beliefs, or level of experience. We strive to create a culture of equality and fairness, where everyone feels valued and included.

Cycling is a sport that brings people together, creating a sense of community and shared experiences. At Castelli, we believe that inclusivity, community, and sharing are values that play a vital role in creating a welcoming and supportive environment for all riders.
EXCELLENCE, REPUTATION AND DISRUPTIVE INNOVATION
We are determined in our commitment to innovation and staying ahead of the competition in our industry. By continuously pushing the boundaries and embracing change, we are able to maintain our position as a leader in the market and solidify our reputation for excellence.

Our drive for innovation and leadership doesn't just set us apart from our competitors, it's what allows us to provide the highest quality products and services to our customers. By anticipating and adapting to new trends and technologies, we ensure that we remain at the forefront of the industry and continue to offer solutions that truly meet the needs of every cyclist.

By embracing innovation and staying ahead of trends, we not only secure our success today, but we also lay the foundation for a brighter and more prosperous future. Our determination to be the very best and our relentless pursuit of excellence will always be at the core of who we are and what we do.