Skip to content
Skip to navigation
An important distinction we can make regarding our jerseys is between road and gravel jerseys. Although at first glance they look very similar, Castelli's road and gravel jerseys are designed for different cycling disciplines and environments, so there are some key differences between the two.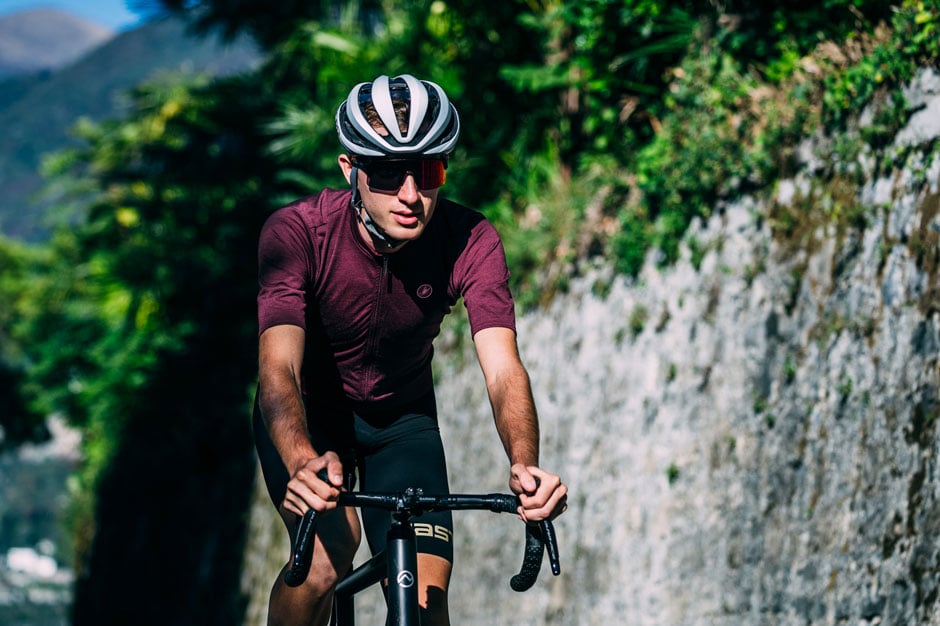 Castelli's road jerseys are designed to be aerodynamic and tight-fitting to ensure high-performance road racing, like our Aero Race 6.0 Jersey or our Aero Pro W Jersey. They usually have few pockets for carrying small essentials.
On the other hand, Castelli's gravel jerseys prioritize comfort and flexibility with a relaxed fit, ideal for off-road adventures. Additionally, some of them include extra zippered security pocket, for increased storage during your multi-day rides. An example is our Unlimited Terra Jersey for men, able to guarantee all the performance of Castelli's best jerseys except the aerodynamics.