Skip to content
Skip to navigation
The hottest days of the year are coming, and you certainly can't stop riding. Are you tired of overheating, the discomfort of sticky, sweat-soaked clothes and the fear of getting burned? By choosing Castelli,
you will no longer have to be distracted by these worries. Don't let the blazing heat hold you back – conquer it with our Climber's Jersey.

The Climber's Jersey is a high-performance cycling jersey specifically designed for hot and demanding riding conditions. It combines aerodynamic features with excellent breathability and UV protection to enhance comfort and performance.

One of the key aspects of the Climber's Jersey is its CFD-based fabric placement and seam construction. This design approach utilizes computational fluid dynamics (CFD) to optimize the placement of different fabrics and seams, ensuring optimal aerodynamic efficiency. This feature enables riders to maintain their speed and reduce drag even in hot weather.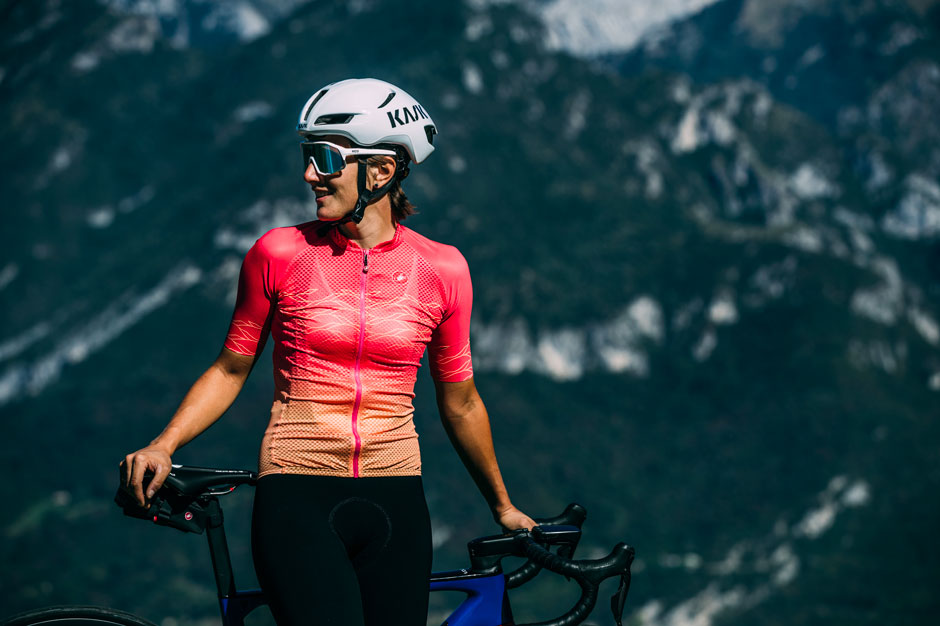 The jersey incorporates airflow shoulder construction, which enhances ventilation and airflow around the upper body, helping to keep the rider cool during intense rides. The front and sleeves of the jersey feature Flusso 3D fabric, which is specifically engineered for rapid cooling. This fabric promotes efficient moisture evaporation and helps regulate body temperature, allowing the rider to stay comfortable even in sweltering conditions.
For breathability and moisture management on the back, the Climber's Jersey utilizes StradaPro 3D fabric. This fabric is designed to wick away sweat and facilitate airflow, preventing overheating and maintaining you dry during extended periods of exertion. Additionally, the fabric on the back blocks over 90% of UV rays, providing essential sun protection to the rider's skin.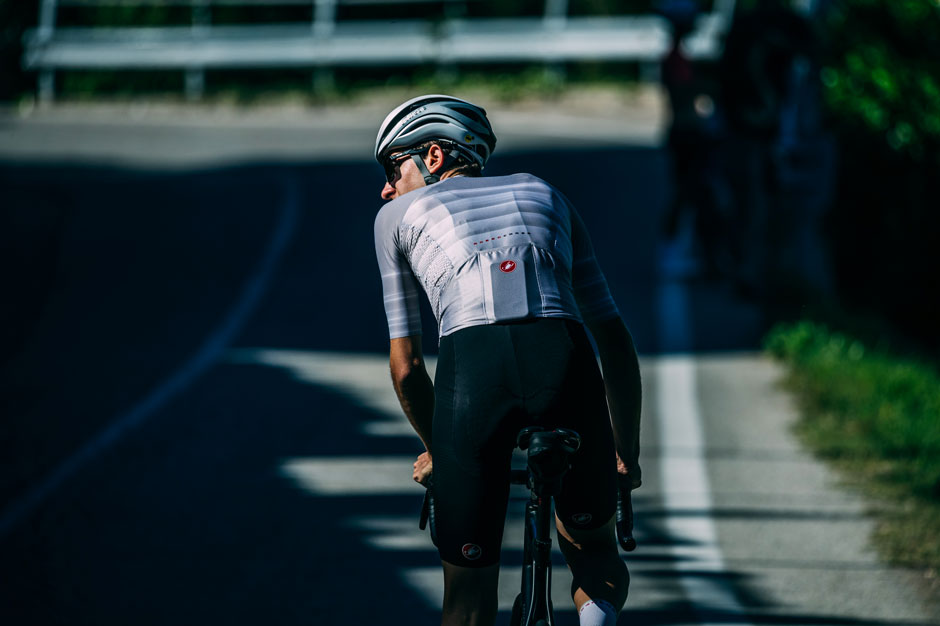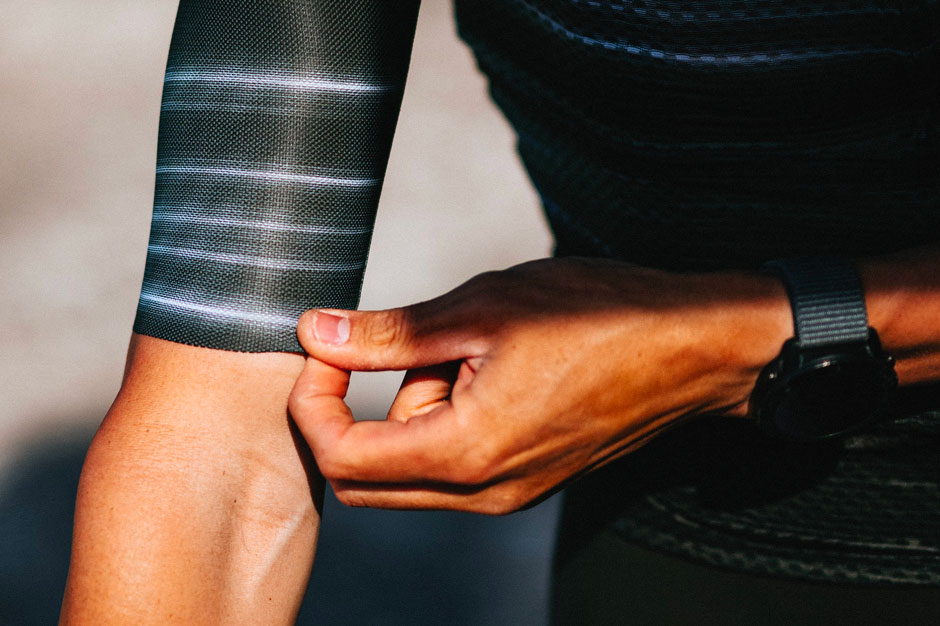 The jersey's elbow-length stretch sleeves with a raw-cut edge ensure a snug and aerodynamic fit, while the YKK® Vislon® zipper allows you to easily regulate ventilation during the ride. The drop tail design enhances the jersey's fit at the waist and ensures optimal pocket placement for storage of essential items.
Created with feedback from professional riders racing in the Alps in July, the Climber's Jersey is extremely lightweight to minimize weight and maximize performance. Its open fabrics facilitate ample airflow, and it quickly dries to prevent discomfort caused by moisture retention. The jersey's versatility is increased by the option to pair it with a base layer, allowing riders to comfortably use it in three different seasons.