Skip to content
Skip to navigation

HOW IT WORKS
Don't settle for ordinary when creating your own style is easy
Be different, be unique
EXPERIENCE COUNTS!
As a recognized global leader, we're committed to offering the highest quality cycling apparel.
There are no shortcuts to success and all our garments go through a rigorous process before they are introduced to our line. We start with selecting the finest, technical fabrics. That's followed by developing ergonomically designed patterns that maximize aerodynamics without sacrificing comfort. Next, we head to the wind tunnel for hours of lab-tested certification. Last but not least, all our products are thoroughly tested by our UCI World Tour men's and women's teams.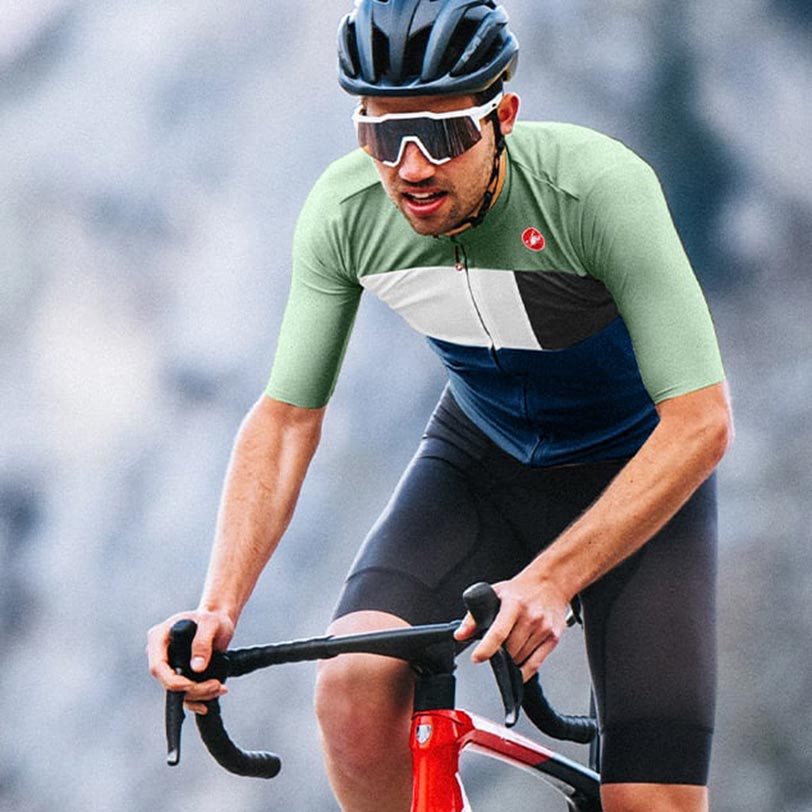 SOLO
Have you ever dreamed of having your very own custom kit? The wait is over!
Introducing SOLO, our revolutionary program that allows you to create your unique design, including your sponsor logos, all with just a few easy clicks. There are no minimums and our exclusive online designer is the most advanced but easy-to-use tool available.
Order new kits each season or an original kit for a big event.
FULL CUSTOM
Castelli is dedicated to making the best custom clothing in the world.
We do the basic research, then we test the concepts internally, then we test them with the Quick-Step Alpha Vinyl Team or with our professional triathletes.
Only then are they available in Castelli's custom program.