Skip to content
Skip to navigation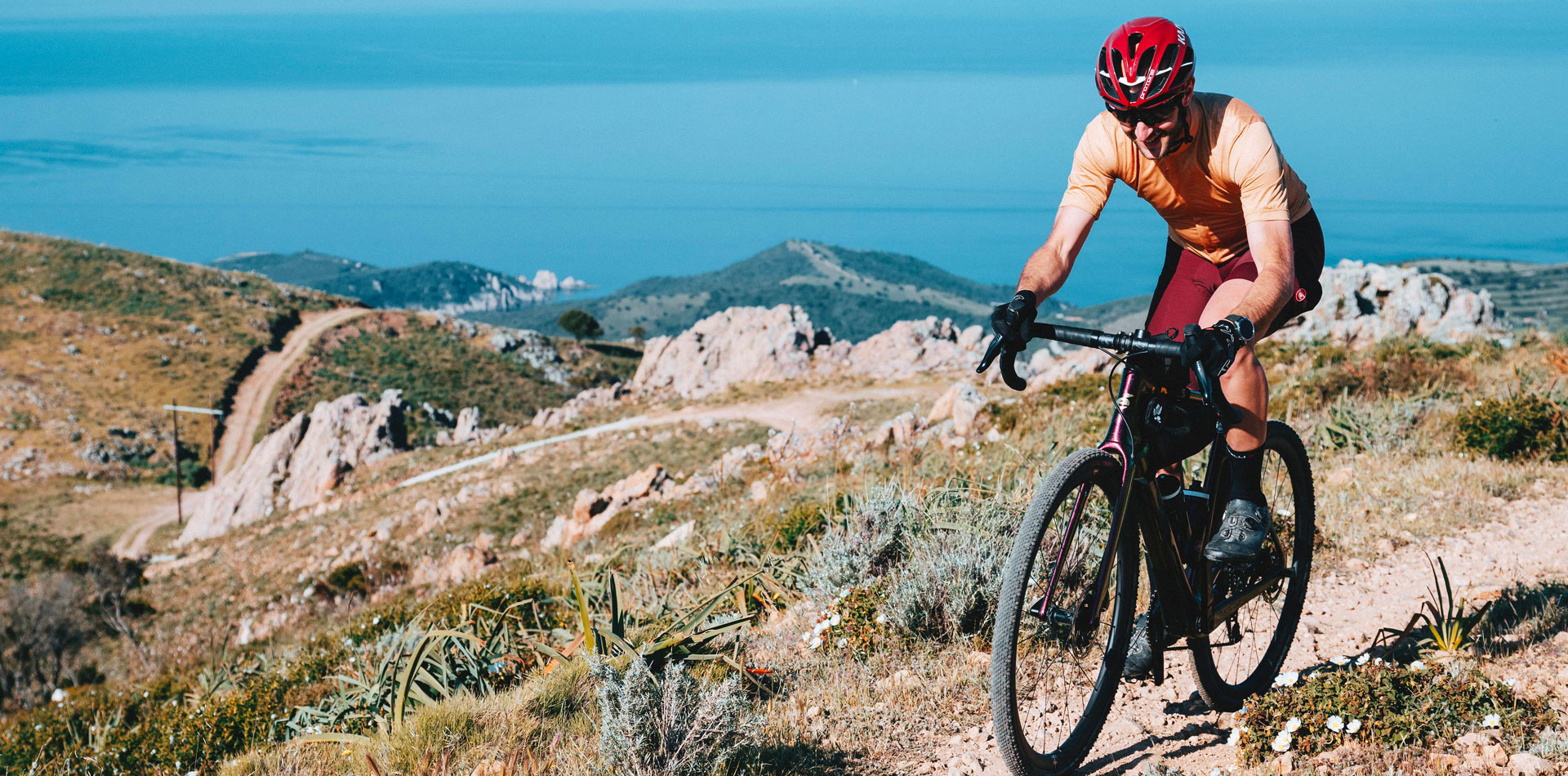 WHAT DOES GRAVEL MEAN TO US?
A thrilling ride into the wild
Gravel riding is an exciting activity that allows not only to stay fit but also to explore new and challenging terrains. It can be a more adventurous and scenic alternative to traditional road cycling.
Gravel can be a great way to spend time with friends while exploring new areas, it can also be a great opportunity to meet new people who share a passion for cycling. On the other hand, gravel racing is a growing discipline with many events that can vary in distance and difficulty, with some being relatively short and others spanning several hundred miles. They take place on unpaved roads and often include a mix of surfaces such as gravel, dirt and mud.
Gravel offers a unique and rewarding experience for riders, as it allows them to explore while enjoying the natural beauty of the countryside. The unpaved roads and trails can take riders through remote, scenic areas that are often inaccessible to cars and other vehicles. The natural landscapes that riders encounter on a gravel ride can range from rolling hills and lush forests, to wide-open lawns, and rugged mountains.
Gravel provides an escape from the chaos of city life. It allows you to experience a different type of ride that is often more peaceful and less stressful than riding in the city. It can be a more immersive and intimate way to experience the environment. Additionally, it offers a way to disconnect from the distractions of technology, providing a unique opportunity to focus on the experience of riding, the landscape, and the sense of accomplishment from conquering tough terrain.
Furthermore, gravel can also be a way to discover and connect with local communities and cultures, as many gravel events and rides take place in rural areas and small towns.
Gravel riding goes beyond the boundaries of traditional cycling in many ways, it's often more self-sufficient and less dependent on support than road cycling. Sometimes riders carry their own food, water and tools and are ready to fix flats or mechanical issues on the road. This can be seen as a more adventurous and self-reliant experience.
Overall, it offers a unique and rewarding experience with a blend of adventure, challenge and natural beauty providing a truly memorable and enjoyable experience for riders, and allowing them to push their limits. That's why we created the Unlimited collection: tested in the Scottish highlands, home of the iconic Badger Divide, in search of the most challenging weather conditions possible.