Skip to content
Skip to navigation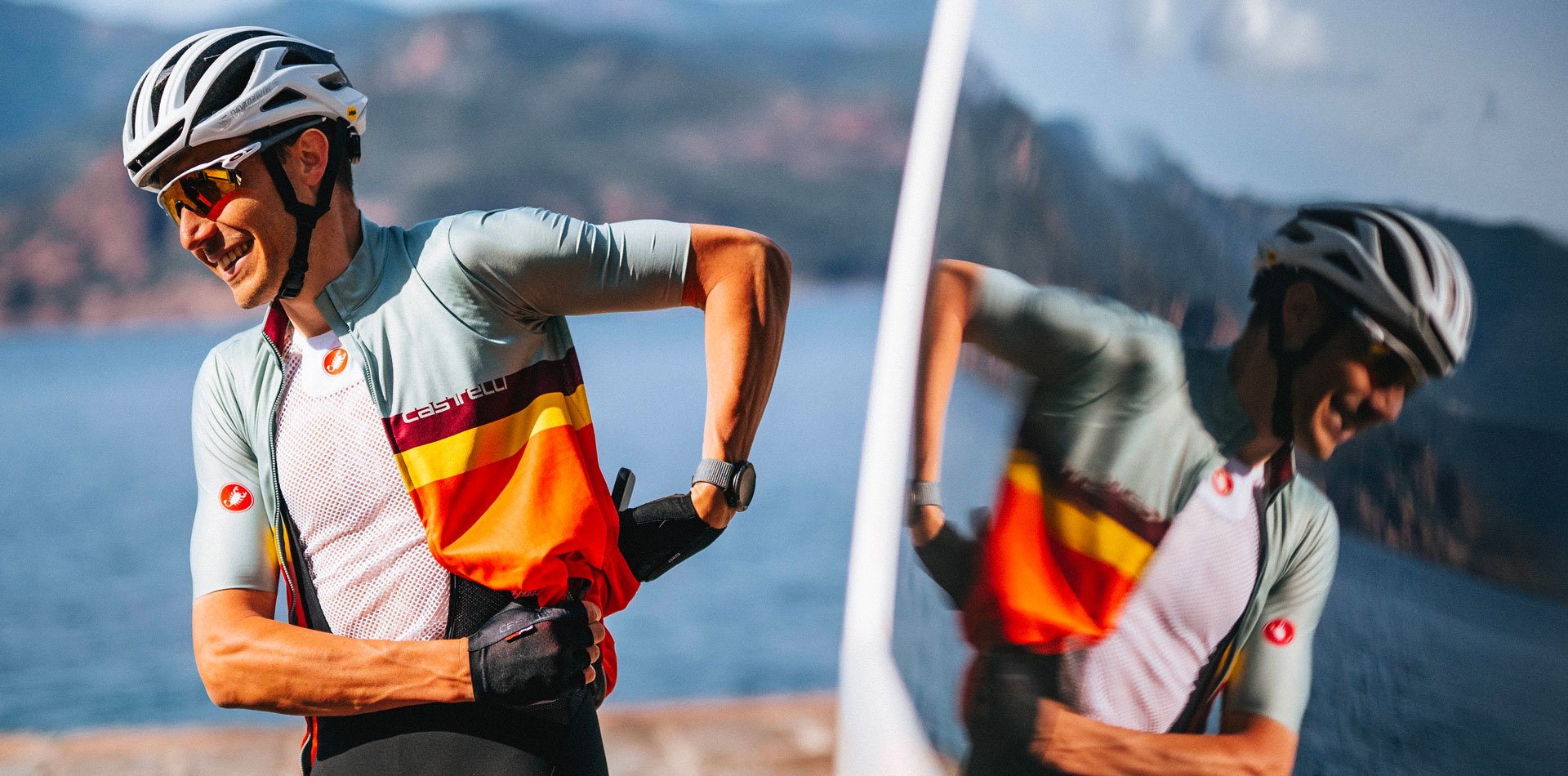 FIND YOUR IDEAL BASE LAYER!
THE CASTELLI CYCLING BASE LAYER GUIDE
Why specific cycling base layer essential?
Base layers are designed to regulate your body temperature, which is key for optimizing performance and comfort. This first layer wicks away sweat and moisture from your skin, keeping you to cool on hot days and warmer on cold days.

Secondly, our base layers are made from comfortable, lightweight and breathable materials that help reduce friction and chafing. Gone are the days of irritation from jersey seams or rough materials rubbing against your skin. With a Castelli base layer, you can ride longer and more comfortably, without worrying about discomfort or irritation.

Castelli base layers are designed so you can move freely and without restriction while riding. The soft and stretchy materials never hinder your natural position on the bike and serve to improve the overall experience you have when you're out riding.

For the best on bike experience, investing in one of our high-quality cycling base layers is a no-brainer. Performance starts with comfort and over heating or losing too much body heat is the first step to a bad riding experience. Try our cycling specific base layers and see the difference years of experience and research makes for your riding.